Why I Started Freelancing While Working Full-Time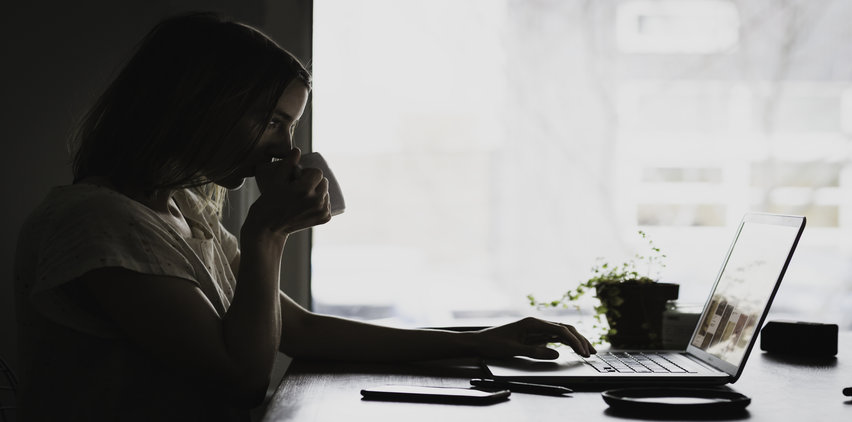 January 23, 2018
Last week my freelance friend Yuwanda Black invited me to write a Q&A on her blog about why I became a freelance writer and the reason I decided to create my freelance writing e-course "Get Paid to Write" on Teachable. Here, I'll expand on one aspect of that freelance blog post.
I started freelance writing to make extra money on the side while working full-time at magazines, particularly right after college while living in NYC. I graduated from Rutgers University with a B.A. in Journalism and Media Studies and Anthropology majors. I had a few published writing clips I would leverage for freelance writing assignments—and my first editorial job at WeightWatchers.com—from our Daily Targum newspaper, print magazine stories from internships South Jersey magazine and Redbook magazine.
I landed my first freelance writing assignments while working full-time in an administrative sales position at the now-defunct Child magazine (Gruner & Jahr) and wrote for my college alumni magazine. I'd do interviews on work breaks, nights, and write up articles on weekends.
Once I started working full-time at WeightWatchers.com, I was excited to be in an editorial role, but wanted to expand my freelance writing skills and learn how to work with different brands and clients. I sought out gigs on Craiglist and through some writing e-newsletters I received.
I also took a few in-person and online Mediabistro.com courses and some Ed2010.com events. (I stayed in touch with one of those course instructors who went on to give me assignments as a contributing freelance editor for ESPN's RISE magazine for teen female athletes. Now that editor is an Editor-in-Chief at a major consumer sports magazine. This is just one example of why you should stay in touch with people over the years.)
I initially spent my free time freelance writing as a side hustle so I'd have extra money for vacations and all the friends' and family weddings I attended during my 20s. But, there's also a thrill a freelancer experiences when you secure an assignment for a story you pitched. I didn't consider myself a "salesperson" but selling story ideas and helpful advice in the form of articles was something I could get behind. (Want to learn how to sell your ideas? Enroll in my freelance writing online course.)
I also felt like it gave me some security in the tumultuous media industry so I worried less about being laid off from an on-staff magazine job. As I moved from WeightWatchers.com to Prevention magazine, I had first-hand experience watching management changes and staff layoffs happen every few months. Eventually it happened to me, and while it was upsetting and an ego blow, I wanted to give full-time freelance writing a shot. The rest, as they say, is history.
I reached out to many of the editors and staffers I worked with in my nine years in the industry, letting them know I was available for writing work and editing assignments. This is an important piece of advice I share with freelance students: Exhaust your network first when you're looking for freelance writing work. When you have a solid reputation, your former colleagues will want to work with you again.
I'm still working with many of those former colleagues from WeightWatchers.com and Prevention.com and probably have about 60 percent of my assignment from those networks.
Don't have a large network in media? In just 10 lessons on my freelance writing course, I'll teach you how to find freelance assignments and steady work. (Stuck in an idea rut? In this freelance blog I tell you how to find ideas.)
You might also find it helpful to read this blog about how freelance writers find work.
Tags: article ideas, content strategy, magazines, online course, productivity, side hustle, six figure income, stress, time management, travel writing, work from home, writing tips