"What I Wish I Knew about Freelancing 5 Years Ago"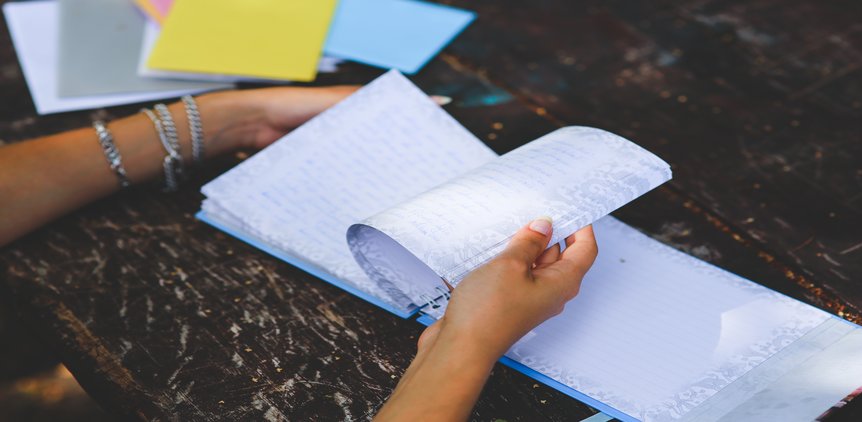 June 13, 2018 | Tags: article ideas, article writing advice, business, content marketing, freelance course, freelance rates, freelance writing, online course, time management
I've always enjoyed columns and essays when someone would address a "letter to their younger self" where they'd disclose wisdom learned in hindsight so I thought I'd tackle that with freelancing.  I asked freelance writer friends "What Do You Wish You Knew about Freelancing 5 or 10 Years Ago?" so that anyone reading this could apply their advice right now.
If someone asked me what I wish I knew about freelance writing nearly a decade ago, I'd direct them to my freelance writing ecourse. I wanted to share my knowledge on how to succeed as a freelancer with a structured program and reach the masses. Keep in mind that your definition of what "success means as a freelance writer" will likely change over the course of your career.
Have a savings safety net of at least two (preferably three) months' expenses. It can take a long time to get paid.
Track your pitches. This will help when you have a new client looking for ideas similar to those you've pitched another editor who passed. I use a Google doc.
Don't lose sleep over slow payments. (Seriously, see #1.) (Here's a 10-minute tip to fall asleep faster.)
Get a good accountant who works with freelancers
Be diligent about tracking expenses and write-offs.
Know that "feast or famine" is a real thing for entrepreneurs. You'll have months where you're swinging between pulling-your-hair-out crazy busy and refreshing your inbox constantly when editors aren't responding are writers' typical work stages. (Here's how to handle a summer slowdown.)
You can write faster than you think!
Don't be afraid to walk away from a low-paying client (kindly refer them to someone else).
It's okay to stop writing for a client whose PITA (Pain in the A$$) factor is off the charts. Not worth it.
Here's what some of my freelance writer friends would have told their younger selves about freelancing.
"I wish I'd known to be more open-minded to freelance. Since I was about 12, I wanted to work for magazines. And when I started my career as an editor 11 years ago, freelance was only a smidge of a thought–if/when I had kids, I figured. I made 'the leap' about two years ago, and I never thought I'd be this happy. So don't dismiss the idea of freelancing as a full-time career."  –Brittany Risher, Digital Strategist, Editor, Writer
"See this post on my blog for that answer. What I wrote there still holds true today. One thing I want to embellish on that I said in that post is, I wish I knew just how many ways there were to make a living writing. We're always taught to look for clients, i.e., write for others. But I've found ways to make money writing in addition to that, like developing and teaching ecourses; blogging/affiliate marketing and self-publishing. None of these are easy ways to make a living writing. But they are viable; with sustained effort you can succeed." – Yuwanda Black, Author, Publisher
"I didn't yet consider freelancing as an option five or ten years ago because I hadn't yet developed the specializations to do so. That said, and had freelancing been on my mind, I would have liked to know more about how to set up a freelance business. The state doesn't make it easy to set up an LLC and the forms are difficult to understand; I'm still learning the ropes. I've found the best resource to be those who are already living it. I'm so thankful for my PR-consultant friends who mentored me along the way. "-Laura Vreck
"Don't take it personally. Whether it's a rejection, lots of revises, or simply no response at all, it's (probably) not personal to you. Editors are busy and they just don't have a lot of time or leeway in the budget to take on every pitch they get. I am a sensitive person, so this has been a tough lesson to learn, but an important one!" – Locke Hughes, Freelance Writer (As I mentioned to Locke, I'll have to write another freelance advice blog post on not taking anything personally.)
"For me it's two things: One It's all about practice–I can easily knock out a 1,000-word article (after research) in about an hour even for unfamiliar subjects, but that was never the case. I used to get more frustrated at how frustrated I was while learning how to write articles, conduct interviews and learning how to write in a client's voice. Now, whenever I'm onboarding a new client or writing in a subject matter where I'm not totally versed in, I remind myself that this, too, shall pass. Two: Your network can be your biggest sanity saver. I never realized the power of a network until I started meeting freelance writer friends regularly. Even talking about article ideas, venting about your day and celebrating wins can really help motivate you in your career. I was this close last year to calling it quits and taking on a full time job when a freelance writer friend encouraged me to take a week off and relax, which help me shift my perspective. I can't name the exact amount, but I've secured more than 5 figures worth of work, all because of referrals from my network alone."  –Sarah Li Cain, Multimedia Content Creator
"I wish I knew how tangible freelancing was—and is. Of course, it requires a great deal of hard work, commitment and dedication, but if you're willing to put in the effort required, all that you want can be yours. The world, career-wise, really is your oyster. You just have to be willing to go after what you want with vigor and not be easily discouraged."  Jenn Sinrich, freelance journalist, writer and content strategist
"I wish I knew I would love it. I always thought of myself as a team player, an office girl. I'm social, I love getting lunch with a crew every day, and I love the back-and-forth of editing and collaborating in person. But now I know I also love working on my own! Managing my own time, focusing on a project without being pulled away for yet another meeting. When I'm feeling social, I make a date with an editor or industry friend, and get my fix that way." –Melanie Mannarino, Editor, Writer, Content Strategist
"That is is an up-and-down proposition. So many times, when things are down and you feel like you'll never get another assignment, assignments 'magically' appear! The 'overnight' success takes years and years, but is worth every minute." –Sheryl Kraft, Freelance Journalist
Get tons of freelance writing advice you can take action on right now when you enroll in my Freelance Writing Online Course this summer.