Shopping Secrets You Need To Know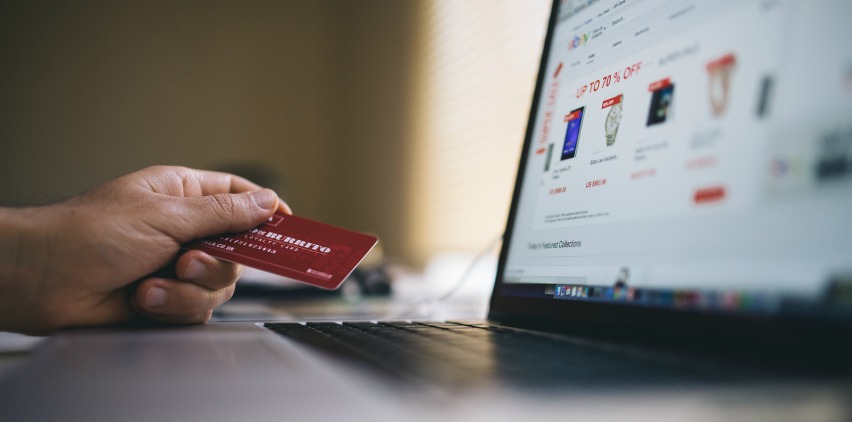 September 30, 2019 | Categories: Fashion, Others
Whether holiday shopping gives you a high or sends you into a sweaty panic, your reaction isn't all that unique to you. Turns out, it's a psychological response to messages retailers and communication experts have been perfecting all year to get you to spend, spend, spend.
How to Save Money on Holiday Shopping
You know all about Black Friday, Small Business Saturday (after Black Friday), and Cyber Monday, but now there's also Grey Thursday (Thanksgiving Day), Green Monday (the second Monday in December) and Super Saturday, the last Saturday before Christmas. "The signs appeal to our sense of urgency, our fear of missing out (FOMO), and our desire for pleasure," says April Lane Benson, Ph.D., a New York-based psychologist and author of To Buy or Not to Buy: Why We Overshop and How to Stop. Distress can sometimes kick us into high gear and hyper-arousal, stimulating both the fear and pleasure centers in the brain. We buy to quell the fear and bring on pleasure, she says.
Stores use the phrase "door buster" to get shoppers lined up outside their stores on Black Friday. "By nature, people want what's limited and in demand, so calling the sale a 'door buster' and saying that the best products at the best prices will be gone in a heartbeat elicits panic and competition in crowds of shoppers," Benson says. This short-circuits a mindful thought process about a proposed purchase. All the shopper thinks is, "How can I snag this?" And being surrounded by hundreds of others doing just what you are makes this crazed buying behavior seem normal, says Christina Salerno, program manager at ShopaholicNoMore.com.
Retailers sometimes also use a "bait and switch," where they advertise an incredible product at a very low price to bring customers to the store. But, of course, they only have a limited supply of that product. Once it's sold out—and since you waited in line for hoursto purchase it—the next best thing will be a less attractive product at a less attractive price, says Benson. Since you put so much effort to get to the store, chances are, you're not going to leave empty-handed.
But there are ways to outsmart all the subtle manipulation. We chatted with consumer psychologists to better understand what these messages are doing to our brains and our bodies. Here, your defensive strategy:
1. Organize Your List
Before you open your first store circular or click on a retailer's email, write down whom you're buying for and what your budget is for each recipient. Once you have your list together, consider using an app to help you stay organized, Benson suggests. The Christmas List App ($1.99, iTunes) allows you to track all your Christmas shopping in one place, including everyone on your list, your total budget, and each gift's status (shipping, received and wrapped). And Santa's Bag is a free app that lets you set budgets, create shopping lists and track your progress as you go.
2. Work "Your Gifts" Into the Budget
There's a pretty good chance you're going to see something you like while shopping for others. So give yourself a little budget to go ahead and indulge, says Kit Yarrow, Ph.D., consumer psychologist, professor, and author of Decoding the New Consumer Mind. If you don't do this and buy something for yourself you didn't plan for, you might feel guilty, which tends to make you spend more, she says. "If you wait all year to shop for clothes or items that are on sale this season, that's good shopping, good planning, and I'm all for that," Yarrow says.
3. Be Smart About Gift Cards
"Gift cards are a good gift when you know they will be used," says Benson. Purchasing a gift card that gives someone an experience—like passes to a movie theater for a movie buff—rather than a thing, makes it much more likely it'll be used, she says. More than $41 billion in gift cards went unused between 2005 and 2011, and, according to one study, the average American household has about $300 in unused gift cards. "I think gift cards are great gifts for teens, people in their 20s, and office workers you don't really know that well," she says.
4. Protect yourself from online marketing.
You'll be bombarded by emails, messages on your phone, and ads in your social networks that know just how to push your buttons, Yarrow says. Protect yourself by unsubscribing from retailers' email newsletters right away. When you get a constant bombardment of messages, you may eventually get worn down and give in, she says. Be aware that you'll see plenty of short-term promotions from stores and online retailers—sales will last several hours, one day, this weekend, and so on, says Yarrow.
Read the full article on RealSimple.com.