Plan A Sexy Summer Getaway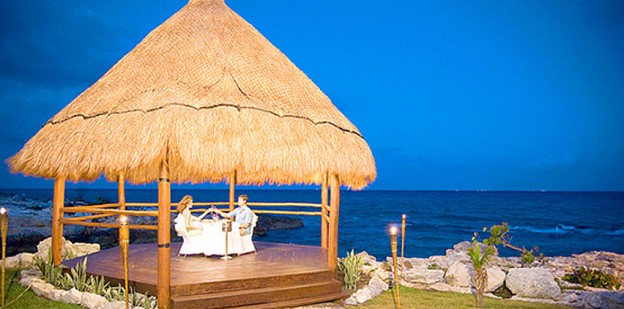 April 8, 2014 | Categories: Travel
When's the last time you took a romantic vacation? If the only time you can come up with was your honeymoon (decades ago), the Revel Body team is giving you a homework assignment—plan a sexy trip this year!
Ever hear of "vacation deprivation?" It's a contagious disease that affects many Americans, and seems to be getting more aggressive each year. I'm talking about the number of vacation days Americans are leaving on the table each year, according to Expedia's annual study. Of the 14 vacation days most Americans get annually (some of the lowest rates in the world), we're leaving FOUR days on the table in 2013—twice as many as 2012. That's 32 paid hours a company is giving you to take off (which could be spent shacked up on an island with your sweetie) that you're saying, "No thanks, I'm too important to leave work. You can just have those days that I'll never get back when I retire and I'll sit here at my desk for you and work instead." Sounds a bit nutty, doesn't it?
This article originally appeared on RevelBody.com.