Here's Why Everyone is Doing Barre Workouts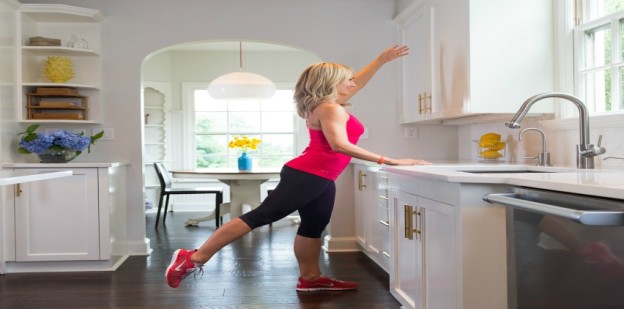 January 4, 2016 | Categories: Fitness
Call it the Black Swan effect, but after Natalie Portman and Mila Kunis danced across movie screens in 2010, it seemed like everyone was doing ballet-inspired barre workouts. You may have heard of The Bar Method, Pure Barre, barre3, and other boutique studios' variations on this workout, but the good news is you don't need to have access to a ballet barre and a dance studio in order to reap the body benefits of this exercise.
Barre classes are popular because they're safe and quickly shape the body, adds Sadie Lincoln, founder of barre3. "People love that they get good muscle burn without the hard-hitting high impact of other workouts," she says.
Body Benefits
Barre workouts create nice muscle tone and increased flexibility, Lincoln explains. "These classes are universally known for building strong, shapely legs," she says.
When you do barre exercises, you might be surprised that you're getting a cardio workout and building a strong core through the movements. "We always follow controlled isometric holds and small range of motion strength training with large functional movements that give clients more cardio than they realized," says Lincoln.
Read the full article on RealSimple.com.