The Scientific Reason Why Athletes Are More Likely to Develop Sleep Apnea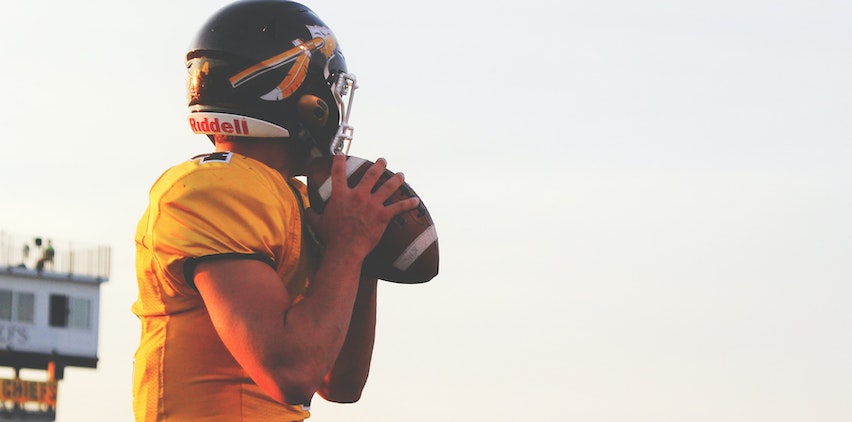 February 23, 2021 | Categories: Health, Sleep
Obstructive sleep apnea affects as many as 22 million American men, women and kids, according to the American Sleep Apnea Association. And while certain risk factors such as smoking or having a family history of the disorder can increase the odds, a 2003 study published in The New England Journal of Medicine links being an athlete with sleep apnea.
The Link Between Athletes and Sleep Apnea
According to the study, pro football players in the United States are five times more likely to develop sleep apnea than their non-athletic counterparts. Those at the highest risk were linebackers and defensive players charged with stopping quarterbacks and rushers alike—34 percent of these athletes experience sleep apnea, the study noted.
Not only can sleep apnea—which can leave sufferers feeling fatigued or sleep-deprived—impact sleeping quality, the study noted it also can wreak havoc on the gridiron. Players with sleep apnea had lower reaction time of as much as 11 percent, according to the study. (Related: How Can Treating Your Sleep Apnea Increase Your Libido?)
A separate study conducted at the Douai Memorial Hospital in Tokyo, says many Sumo wrestlers also suffer from sleep apnea.
So what's the link between sleep apnea and typically healthy athletes?
Athletes may be in peak physical condition, but having a "thick" neck—something that comes with excessive weightlifting as well as carrying the extra pounds needed to push people around the football field—is one of the risk factors for sleep apnea, according to the National Heart, Lung, and Blood Institute. That's because the National Institutes of Health says all the extra tissue (muscle or fat) on the neck can thicken the wall of the windpipe, making it harder for the airway to stay open when the body is relaxed.
Like football players, wrestlers and other muscular athletes who carry extra weight are at risk for health concerns related to sleep apnea, including high blood pressure, stroke and other life-threatening issues.
Read the full article on Philips.