7 Surprising Summer Stressors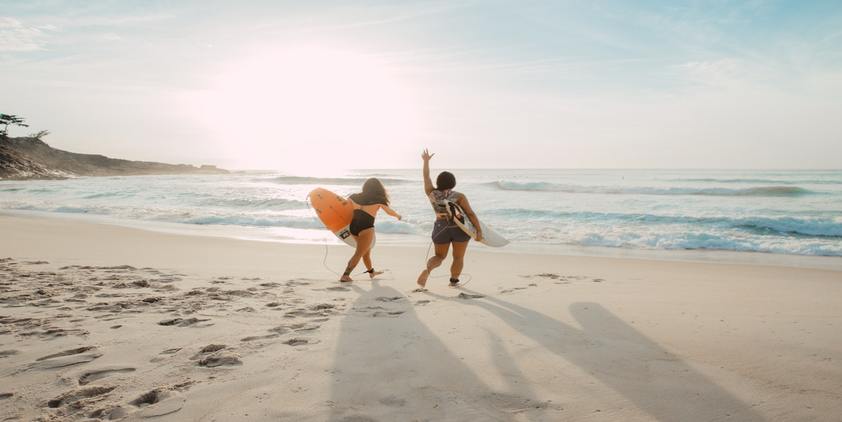 August 28, 2018 | Categories: Others
Summer is advertised as a time of relaxation and lazy days but for many of us, that's simply not the case. With longer days comes shorter patience as the temperatures soar, more activities are packed into every hour of daylight, and utility costs keep rising to keep the home cool. Here's how to address seven summer stressors so you can take a breath and enjoy the sunny days before they're gone. Check out these natural ways to destress.
The Heat
Find yourself feeling irritable, impatient, and short-tempered? Check the thermometer. Your bad mood might have to do with the heat and humidity.
Solution:
Pour yourself a tall glass of ice water and sit in front of a fan or air conditioner for about 10 minutes until you cool off. Frozen treats might do the trick, too!
Electricity Costs
High temps mean rising utility costs. Electricity bills can skyrocket in the warmer months. If you have children, pets, or work from home, your AC might be running 24/7.
Solution:
Draw the blinds so your house is darker and can stay cooler. Make sure your ceiling fans are running correctly. They should be on high and the blades should be going in a counterclockwise direction. Turn your air conditioner to energy saver mode so it shuts off when the room gets cool. Shut the A/C off if you'll be out of the house with the family and pooch most of the day.
Hectic Schedules
The kids are on summer break, which means you're taking them to summer camp, friends' pools, day trips to crowded summer destinations, and your calendar looks more packed than ever.
Solution:
Block out at least one day each week when you aren't running around anywhere. Call it a "staycation" day at home. You can plan for movie watching, backyard activities like water balloon tosses, and pizza delivery for dinner, etc. Tell the kids you're not getting in the car and going anywhere that day. Ask other parents if you can share carpooling responsibilities throughout the week.
Burglary Worries
You've probably heard that you shouldn't be posting photos from your vacation on social media feeds since you're letting potential criminals know you aren't at home. Take precautions before embarking on your travels to decrease the chances of a break-in.
Solution:
Have a neighbor bring in your mail so it doesn't pile up. An overflowing mailbox can alert potential burglars that you're away for a few days. Have that same neighbor keep an eye on the house. Consider installing a home monitoring system or security system as a long-term solution. At the very least, put lights on a timer so they go off in the evening when you're not home so it looks like you're there.
Summer Burnout 
The longer, lighter days might have you feeling like you need to maximize every minute of summer. There are carnivals, fairs, picnics, beach trips, boardwalk visits, barbecues, pool hangouts, and not to mention a few weddings and summer parties thrown into the mix. If you're not careful, you'll experience summer burnout both mentally and financially.
Solution: 
Sit down with the family and your partner and discuss the most important activities you want to do the rest of summer. Number them in order of preference and choose the top three "must-do" activities and then table the rest to see if you have the time and finances to tackle them later on.
Pet Health Concerns
Sure, it feels ridiculously hot to you; but now imagine wearing a fur coat. That's how your dog or cat feels during the steamy summer months. Summer is also prime tick season so you have to be extra careful when it comes to keeping your pets safe since ticks can easily transmit Lyme disease to you and your family if they are hidden in their fur.
Solution:
Make sure your dog and cat have a full water bowl all day long. Depending on the breed, it might not be a good idea to walk your furry pet in the middle of the day when the sun is blazing. Take your dog out in the morning and evening hours and walk in the shade. Don't leave your dog or cat in the car while running errands, even with the window cracked. Make sure your pet has tick and flea protection and that they're up to date on all of their vaccinations.
Swimwear Shyness  
You might be feeling pressure to reveal a slimmer, firmer "beach body" but aren't feeling as confident about how your bathing suit fits as you'd like.
Solution:
Wear a swimsuit that highlights the parts of your body you feel proudest of. There are tons of swimsuit options out there for every body shape and most are on sale as the summer season winds down! You can wear a tankini that hides a fuller belly while highlighting long legs with higher cut bottoms. You might want a lower-cut halter top that shows off your sexy upper half while getting more coverage on the bottom in a one piece. No matter what you're wearing, stand up tall, shoulders back, smile, and walk like you own the beach, pool, or party. Not only will great posture make you look thinner, but confidence is your best asset for pulling off any look.
Read the full article on Doctor Oz.