Healthy Ingredients for Summer Smoothies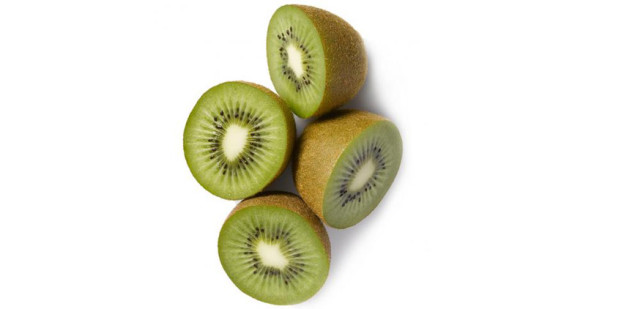 July 22, 2018 | Categories: Weight Loss & Nutrition
Nutritionists share their go-to, satisfying smoothie picks—and how to use them.
Find out why kiwis, cherries, ginger, and dragon fruit are among the favorite ingredients nutritionists love to add their summer smoothies. Get all seven smoothie recipes here.
Kiwis
Why it's good for you: Just one kiwi packs more than 100 percent of your daily-recommended value of vitamin C, a crucial antioxidant that helps with collagen formation. Added bonus for this smoothie: mint has high antioxidant content.
Nutrition expert: Sarah-Jane Bedwell, R.D.
Recipe: Kiwi-Mint Smoothie
Serves: 1
Ingredients:
1/2 cup vanilla almond milk
1/2 medium banana
1 cup loosely packed spinach
1 cup loosely packed mint leaves
Juice of 1/2 lime
1 small kiwi, peeled and sliced
1/4 cup nonfat vanilla Greek yogurt
3/4 cup ice cubes
Directions:
In a blender, combine almond milk, banana, spinach, mint, lime juice, kiwi. Blend until smooth. Add the Greek yogurt and ice cubes and blend again until smooth.
Wild Blueberries
Why they're good for you: Wild blueberries have more fiber and antioxidants than their cultivated cousins, and they're an excellent source of manganese, a mineral that's important for bone health. Wild blueberries are also rich in anthocyanin, which contributes to their nutritional profile and adds to their dark blue color. And although they are tiny, wild blueberries deliver big in the taste department; they actually have a more intense blueberry flavor than the larger, regular blueberries. (Look for true wild blueberries—which are only grown in Maine and Canada—in your freezer section.) Here's why you should add more blueberries to your diet.
Nutrition expert: Kit Broihier, R.D.
Recipe: Morning in Maine Wild Blueberry Smoothie
Serves: 1
Ingredients:
1/3 cup skim milk (or unsweetened almond, coconut, or soy milk)
1/3 cup fat free or low fat cottage cheese
1 handful baby spinach leaves
1/2 cup frozen wild blueberries (do not thaw)
1 Tablespoon ground flax seed
1 teaspoon pure maple syrup (or more, to taste)
Dash cinnamon
Directions:
Combine all ingredients in a blender and process until smooth.
Note: This smoothie is the blender version of Broihier's favorite summer breakfast of cottage cheese topped with fruit and a shake of cinnamon. She prefers blueberries and syrup from Maine, but you can use your favorite local wild blueberries and syrup.
Sip these low-sugar smoothies that are best for people with diabetes.
Sweet Cherries
Why they're good for you: Cherries contain vitamin C, as well as the nutrients anthocyanins, a compound that has been linked with fighting inflammation. That means sipping a cherry smoothie after a workout may help your body heal.
Nutrition expert: Megan Roosevelt, R.D., founder of HealthyGroceryGirl.com
Recipe: Sweet and Creamy Cherry Smoothie
Serves: 2
Ingredients:
1 cup fresh sweet cherries, pitted
1 ripe and fresh avocado, seeded, peeled, and sliced
1 cup fresh spinach
1/2 fresh lime, juiced
1 cup non-dairy milk beverage (like coconut or almond milk)
1 cup of ice
Directions:
Add all ingredients into a high-speed blender and blend for 15 to 20 seconds. Pour into two glasses.
Note: If you want to boost the smoothie's protein quota, add a plant-based protein powder such as brown rice, hemp or pea protein, or Chia seeds.
Read the full article on RealSimple.com.