6 Sleep Myths To Finally Put To Bed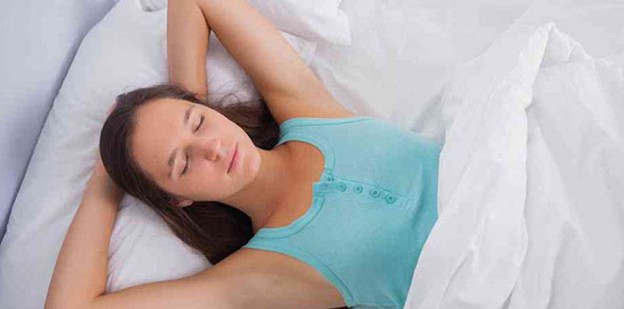 March 13, 2014 | Categories: Health
The real reason you can't fall asleep might not be as simple as you think. If you've ever said, "I need to catch up on sleep," or cranked up the radio while driving to offset fatigue, you've been letting some of these myths creep into your life. Quit believing in these six misconceptions and instead take our experts' advice on how to kick that tired feeling to the curb — for good.
"I have to get eight hours of sleep because that's what's recommended."
There isn't a magical amount of sleep that's universally right for everyone. Winter recommends a healthy, young person aim for seven-and-a-half to eight hours a night, but it's a matter of personal trial and error. If you get eight hours of sleep a night and you're exhausted during the day, that might not be enough for you. On the other hand, if you're getting a solid seven and a half hours of sleep a night but you experience trouble passing out at night, that could be your brain saying it doesn't need quite as much time in bed as you may think it does. The amount of sleep your body requires may change over the years, so listen to it and adjust your sleep schedule accordingly.
"If I miss sleep during the week, I can make up for it on the weekend."
You can catch up on short-term sleep debt if you do it within a few days, explains Dr. W. Christopher Winter, of Charlottesville Neurology and Sleep Medicine. If you slept poorly last night, go to bed early tonight and you'll probably make up for the sleep you lost. But you can't make up for the zzzs you lose over a long period of time. Trying to catch up on those all-nighters you had in college with better shut-eye now isn't going to repair any damage done.
Read the full article on HuffingtonPost.com.