How Many Hours Do Freelancers Work Each Week?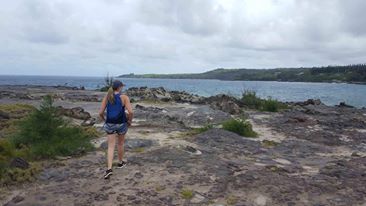 October 2, 2018
This freelance question is one I see posed often to freelancers. (Along with "Do you work in your pajamas? Yes, I answer that here.)
Quite honestly, how many hours freelancers and freelance writers work each week can be all over the place as it's different for each freelancer.  It's also probably different depending on how many clients they're juggling that week.
This is How Many Hours Freelancers Work Each Week
I'll answer this question for myself and share some posts that work for other freelancers. (Find out the 10 steps I followed to earn six figures as a freelancer in 2018.)
I average about six hours of paid work five days a week. Sounds pretty sweet, right? Let me be clear. Those are the "billable hours" — those hours that I'm working on assignments I'm getting paid for.
Now, think back to the last time you really worked for an hour at your day job—I mean you didn't stop emailing, writing, interviewing, researching (not scanning social media),  analyzing content and generating ideas. That's what I mean by working one hour as a freelancer.
It's one of the 10 challenges I mentioned in this blog about the downsides of being a freelancer — not being able to daydream and still bill clients for it.
According to a 2016 study, the average full-time freelancer works 36 hours per week, reported this article.
Some weeks I work on weekends—I find Sunday nights are quiet and I can get a lot done that day, like writing feature-length articles and scheduling social media. I'm more productive at that time than on a Monday morning. I also like sleeping in some mornings so if working at night is better for me, that's what I do.
(Do you want to become a freelancer? Check out my self-directed online courses on Teachable.com.)
If I'm very busy with a ton of deadlines — and most freelancers know that the workflow is usually 'feast or famine' — I might work six days a week for 10 or so hours a day. But I try not to do that too often because I'll get burned out and I fear that creativity is compromised.
During those six hours I'm working about five days a week, I'm probably working for about 10 clients so I have a variety of projects and assignments to keep me busy. I also might work 10 hours on one day and only two the next day if I'm traveling, attending events, or taking the day (somewhat) off for personal time.
Last week I worked on a weekend day so I could spend some afternoon time in the middle of the week with my husband. Sometimes I'll look ahead at the weather for the week and plan to get up earlier on nicer days so I can take the afternoon off or plan to crank out more work on rainy days so I have freedom when it's nice out. (This is one of the many perks of being a freelancer.)
But I also try to stay in touch with previous editors and continue to pitch ideas to the editors I'm turning in assignments to, so that "touching base" and "researching new ideas" for clients I'm turning articles in for averages about three hours a week. That's referred to as "marketing" in the freelance world. You need to constantly be pitching new ideas, finding new clients and marketing yourself as a freelancer.
Lately, I've been trying to track my hours using a tool like Toggl.com. When I use it properly, it helps me see how often I'm spending writing and researching for each client, as well as marketing and social media management for my freelance business. I need to get better about turning it on to track hours that I'm responding to emails because I suspect that's at least three to five hours of my time weekly.
Here's how some other freelancers who answered the question of how many hours they work a week differently than I did:
Another freelancer friend, Laura Vrcek, told me that while she bills on average 30 hours a week, she works no less than 40. "I had this one mentor-friend at a PR agency who recommended to me that if I can bill six hours a day, I'm in a good spot in reaching my 'in-house salary equivalent'. So that's my goal every day–if I hit six hours and it's 3 p.m., I might stop there. Other days, that's not feasible and I work much later," Vrcek said.
Tina M. responded on AMAFeed.com that she works about 40 hours weekly for several steady clients each week as a freelancer.
Freelancer Tamara Berry said she usually works about 25 hours per week.
Freelance writer Jennifer Mattern said freelancers should not aim to work seven days a week. I agree!
Freelancer Nebojsa Todorovic discusses how much one "effective" freelance hour is when compared to the 9-to-5 world.
On this Reddit thread in 2014 a few freelancers shared their average hours worked per week.
How many hours do you work as a freelancer?
If you want to forego "getting ready for work in the morning," or "dragging yourself through a long commute" and "working at a job you hate," I can show you how to freelance as a side hustle, or how to become a full-time writer and get your business started. Enroll in my freelance writing e-course TODAY and complete the digital course in less than a week!
Tags: 15 minute, article writing advice, business, content marketing, freelance, freelance rates, freelance writing tips, freelancing, online course, productivity, time management, work at home, work from home