What Skills Do You Need To Make Six Figures A Year?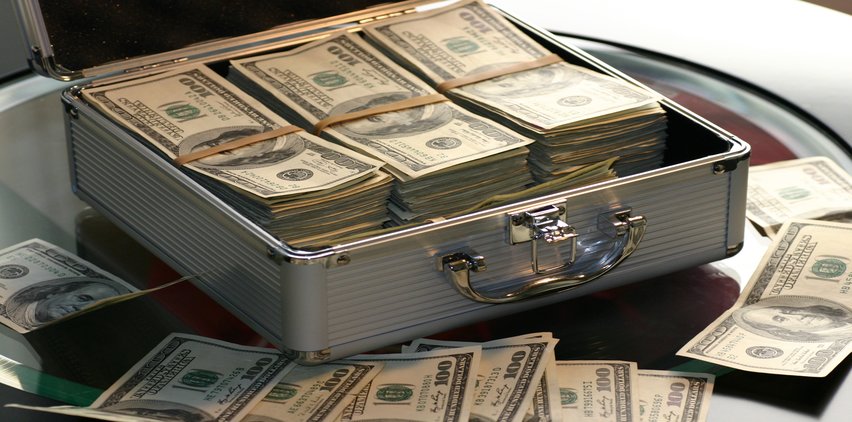 September 27, 2017 | Tags: content strategy, freelance writing course, freelancer, freelancing, making six figures freelancing, online course, six figure income, writing rates
Sometimes, I'll answer questions from freelancers on Quora or Reddit to share what worked for me. One user asked: "What freelance / online skills can make me $100k per year?"
Once you start researching topics on freelance writing, running any freelance business or a side hustle, you'll notice questions and answers about "how to make six figures working from home" all over the Internet. Many solutions will make it sound ridiculously easy if buy their product or program, quit your job, and your bank account will soon be flush. I don't ever recommend people quit their jobs to start freelancing full-time unless they're ready.  In my opinion, being "ready" would include making at least 1.5x your salary with your freelance income (self-employment taxes are a b*tch), having a few anchor clients, and being prepared to pay your own health insurance (or be on a partner's plan), and contribute out of pocket to your retirement account. (You also need to be okay with working solo and handling rejection over and over again, but I digress.)
If you're nowhere near there or just starting out, learn how to earn money freelancing while working a steady gig.
Still want to know what I did to hit the six-figure mark a few years?
My Quora answer:
This is a great question! I have reached the six-figure income pinnacle at times and I'll share what worked for me during those years. I also think the other responders' advice of mastering marketing (there's still always so much to learn!) and finding higher-paying clients are great components to apply when you want to reach this goal.
Having part-time jobs (AKA "anchor clients") helped me reach this kind of salary. I also appreciated having a steady paycheck direct deposited into my bank account every two weeks. That gave me piece of mind about paying my bills, but it also gave me leverage so I didn't have to take on too many low-paying clients.
Tap into your network. Tell friends, family, former colleagues, and anyone you know who has a business that can use your services that you're taking on freelance work.
Pricing Mistakes Freelancers Make
Keep networking, marketing, and securing future assignments and clients even when you're busy. This is easier said than done but a few simple check ins, especially with clients you worked with in the past helps keep your name top of mind when they have freelance work to get assigned out or a budget that just got approved. In the U.S. many companies start working on next year's budget around September, so it's good to have your clients thinking of you for the following year's projects, as well as if they have to spend money at the end of that year. I've had clients reach out to me in November and December and assign me a few thousand dollars of work because they had to use up their budget.
Say "No, thank you," to low-paying jobs. This tip is of course for an experienced, already skilled freelancer. If you are just starting out, and are building up your portfolio and client list, you might need to take on some lower-paying jobs. For someone like myself who was working in magazines and online media for nearly a decade before I went full-time freelance, I was able to remind my clients that they were paying for that experience with my higher rates. If I said "Yes" to daily assignments that only paid $50 each and took too long to work on, I wouldn't have the time or energy when the better-paying gigs came along. Know what you're worth and stick to it. If the client couldn't pay my rates, I tried to refer them to someone else who might be interested in completing the assignment.
Turn in excellent work. This should go without saying but having a great reputation as someone who turns in clean, professional work, and addresses a client's needs is crucial for getting repeat assignments. Securing more work from high-paying clients will help you reach that six-figure income goal.
How to use social media to get ahead with freelancing.
These are just some of the types of tips I share with students in my course on "Get Paid to Write: Become a Freelance Writer" on Teachable. Sign up today and get started!
(Disclosure: I have never seen a box of hundreds in this photo anywhere other than TV. I simply thought it was a funny representation of "six figures" so please don't try to find where I live and look for it. Unfortunately, it's a mirage in my world.)