10 Things I Did Differently to Earn Six Figures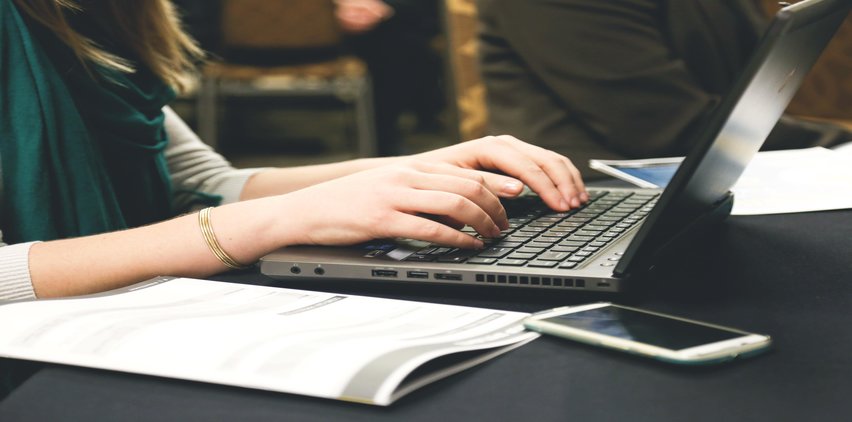 September 29, 2020
I earned about 30 percent more as a freelancer in 2018 than I did the year before. Since I'm a big advocate of learning from freelance mistakes and freelance successes, I thought it would be beneficial to look back and see what worked in order to earn a six-figure freelance salary, what didn't, and what could  be improved in my freelance writing  business to help me reach new levels of success in the new year.
Here are some business decisions I made and things I did differently as a freelance writer to help me earn six figures as a freelancer that year. Yes, that means I made over $100,000 gross freelance writing and working from home. If it's possible for me, I'm willing to bet you can do it, too.
Try some of these tactics and see if they work for you!
(Want to become a high-income freelance writer? Enroll in my self-directed 'Get Paid to Write' e-course on Teachable today!)
10 Habits This Freelancer Adopted to Earn a Six-Figure Income
1. I spent money to make money.
Sure, this is much easier to do when you're making money freelancing and have steady assignments, but I believe it's a secret of six-figure freelancing that's important to consider. I spent money getting help with: website updates, using a producer upload new content to my portfolio, using transcription services for interviews, occasionally hiring a virtual assistant to help with research for articles, the ASJA membership (see below), I bought some industry books (follow me on GoodReads to check out what I'm reading), and spent money on my new office setup. Learn more about how to make a six-figure freelance income in this blog post.
2. I blogged consistently.
Rather than working on this freelance writing blog whenever the mood struck, I set a reminder on my phone to pop up on Tuesday nights reminding me to "write blog." Usually I had the blog done by then but knowing I promised new or updated freelance writing advice on my blog each week to my e-newsletter subscribers kept me accountable. My freelance writing e-newsletter goes out on Wednesday mornings (sign up below) and I wanted to keep my promise to readers so I stuck with this.
3. I attended a conference.
I applied to and was accepted in the American Society of Journalists and Authors (ASJA) and paid a few hundred dollars to become a member and attend one day of the conference. This year I signed up for both days of the May conference and nabbed the early bird pricing. I realize if you're reading this in a post-COVID-19 world that in-person experience may not be possible but there are even better deals to be had for virtual conferences and you don't need to travel so you'll be saving money while having access you wouldn't have otherswise had! (My 2020 update? Two years later, I still received a few thousand dollars in business from a contact I made at that conference.)
4. I stayed in touch with freelance friends.
I met a few new (remote) freelance friends at the ASJA conference (check out some of their freelance advice on these blogs) and throughout the year shared contacts, writing advice, and yes, client gripes with them. I passed along freelance assignments when I couldn't take them on, and, I gratefully accepted connections to new clients from freelance friends who referred me. (Find out: How many hours do freelancers work each week?) Many of my former magazine editor colleagues are now freelancers themselves so I try to offer up advice I learned from nearly 15 years of freelance experience and pass along freelance writing jobs when they aren't a fit for me.
5. I followed up.
I've mentioned before how important marketing is for freelance writers but it's worth repeating if you want to generate a good salary as a freelance writer and be able to do this full time working from home. This freelance blog on "finding money in your inbox" addresses how to do this but if you do one thing after reading this blog, check in with editors you used to work with, say hello, and ask if they need help! One summer, I pitched over 100 clients in a three-month period of time. I followed up at least once with many of them. One of those clients I followed up with turned into $10,000 worth of assignments over the next year. Track your emails and follow up.
6. I pitched new outlets.
Another important component of freelance marketing, you need to make sure you're reaching out to new outlets and clients every week, even when you're super busy. New clients probably resulted in about 40 to 50 percent of my salary in 2018 when I wrote this. Read freelance writers' number-one success tips.
7. I ditched low-paying clients.
I walked away from some lower-paying outlets early in the year so I'd have time and energy to find new, higher-paying anchor clients. It's okay to do this—and say it nicely—as I've found that clients understand. Many say they'll let me know if their budgets increase and they can work with me at a higher rate in the future. The beginning of the year is a good time to let clients know you'll be raising your rates and that you hope you can make it work with them, but if not, you understand their budget constraints and will have to move on. Here's how to find higher-paying clients this year. (BTW, acquiring higher-paying clients and freelance writing jobs is one of the main reasons clients use my coaching services. Learn more here!)
8. I did some unsexy writing and editing work.
I believe that every freelancer needs to do some boring, unexciting, or just-pays-the-bills work in order to hit their six-figure income mark. That doesn't mean you don't enjoy the writing or editing you're doing, or that you aren't learning something new in the process.
It might just not be your favorite assignment to write or edit in the morning. You might not be passionate about the topic. That's okay. I said yes to some of these SEO projects for a previous client and article editing projects for a new technology client. Together that generated about $8,200. Worth saying 'yes' to!
9. I tracked pitches.
Oh, how I wish I did this when I first started freelancing! Think of all the freelance article ideas  you pitched over the years that disappeared into the great beyond (meaning they never came to fruition) because an editor didn't respond or passed on it! (Or, they never saw your email and you didn't follow up!) I found that having this document helped me go back to editors I didn't hear from and check in on a pitch, rework it for another client if it wasn't a fit, and keep track of whether I was successful with my pitching. This document is not only helpful for keeping your article ideas in one place but it can be motivating to see the times when an editor approved an idea after a rejection (or two or three).
10. I tracked my freelance hours.
I used Togg.l for every project I worked on from August through December in 2018. (Now I turn this on for every freelance work task all the time.)  I was used to doing this before, for any client where I needed to report hours, but now I tracked how many hours I worked on every project. This helped me realize I was earning at least $100/hour on some projects, and it also let me know that I wasn't spending as long as I thought I was on other big projects. (i.e. They were more time-consuming in my head than in reality.)  I also track how much time I'm spending posting on social media, writing blogs like this one, reading other freelancers' content and blogs, pitching editors, as well as reading industry news and participating on social media groups I'm a part of. This helped me ensure that I'm trying to work at least 30 hours a week on projects that earn me an income. It also helped me realize that I earn a higher hourly rate on some articles than I think (and a lower rate on those that take a long time).
If you need freelance writing help and want more one-on-one freelance coaching, learn about packages here.
Tags: 2018, article writing advice, business, content marketing, content strategy, freelance, freelance course, freelance mistakes, freelance rates, freelance writer, freelance writing online course, freelancer, making six figures freelancing, money, productivity, six figures, writing rates