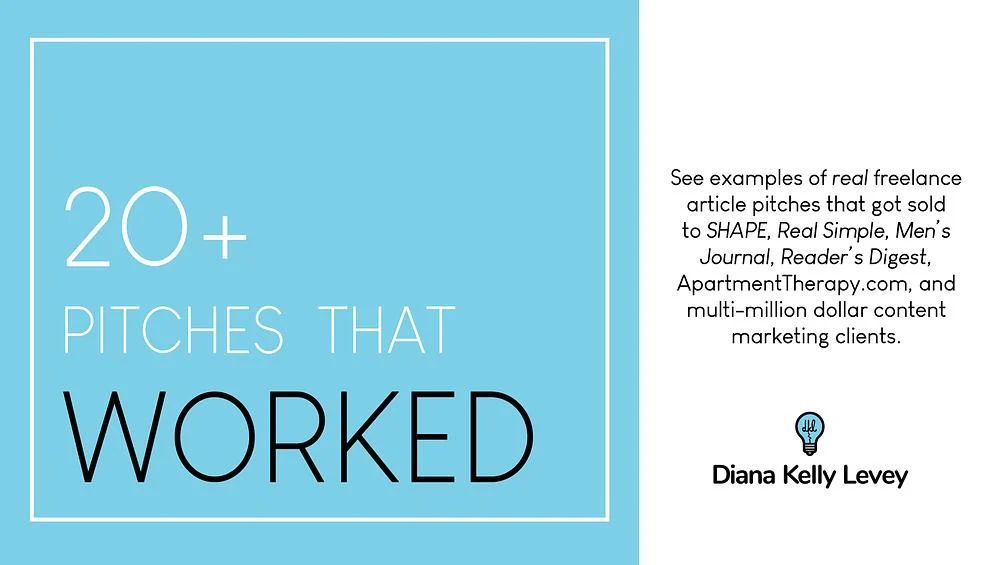 Get the PDF that shows 24 examples of freelance article pitches that turned into paid assignments! See examples of real freelance article pitches that got sold to magazines and websites including SHAPE, Real Simple, Men's Journal, Reader's Digest, ApartmentTherapy.com, Headspace, and more multi-million dollar content marketing clients. These article pitch examples earned the writer thousands of dollars worth of freelance assignments and work.
In this Freelance Writing Pitches PDF, you'll find out:
How to write subject lines that intrigue editors
How to write an introductory email to an editor or content marketing manager
Real feedback from editors on how to write a pitch that turns into a freelance assignment
How much detail you should include in an article pitch
The importance of following up with editors when it comes to freelance pitches that get assigned
And more tips on how to write freelance article pitches that sell!
Customer review: "I've been reading all of your published articles from the PDF and have enjoyed every one!" 

– Neal F.
See some examples of freelance article pitches that sold: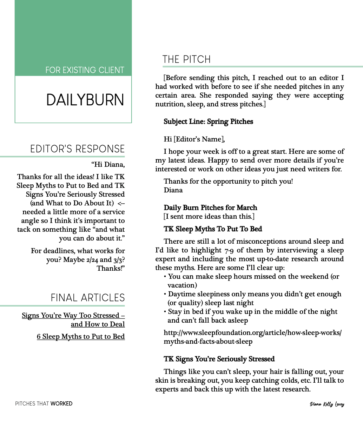 Learn more about how to write article pitches that turn into freelance assignments with these real-world examples of freelance pitches: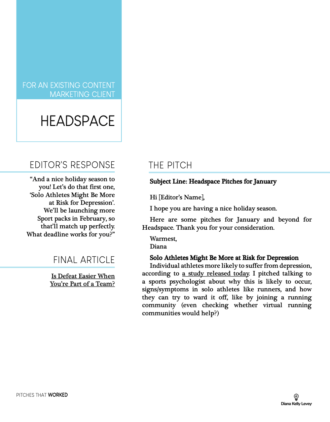 Download your copy of 20-Plus Examples of Freelance Pitches That Sold today.