About Diana Kelly Levey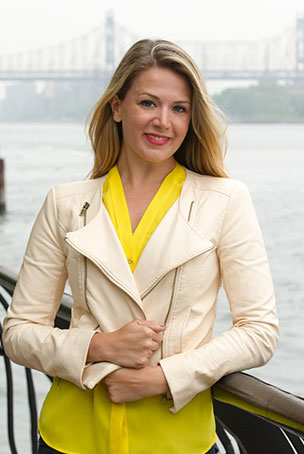 Diana Kelly Levey loved demonstrating her creative side since she was a toddler and took up scribbling on walls instead of paper. Encouraged to further pursue these writing and drawing talents, Diana experienced the thrill of seeing her name in print above an article she penned for the second grade newspaper. Deciding that continuing to see her name in print was a worthy career pursuit, Diana worked on her spelling, read as much as possible, and was known for asking a lot of questions at the lunch table in high school. Thinking she'd pursue a career in law or journalism, Diana attended a New Jersey State Trooper Youth Week camp in high school and quickly discovered that law enforcement — particularly driving the New Jersey Turnpike daily — wasn't for her. She studied journalism at Rutgers, was a staff writer for The Daily Targum newspaper where she also had an opinion column, and pursued a career in magazine journalism. After internships at Redbook and South Jersey magazines, Diana high-tailed it to New York City and has been working for major media brands ever since.
All of this is to say, Diana really likes to write and she considers herself lucky that she created a career out of doing something she loved. Besides freelance writing for magazines and award-winning websites, Diana's 15 years of professional media experience includes editing, newsletter copywriting, content marketing writing, book projects, social media management and strategy, syndication strategy, white papers, blogging, SEO writing, ghostwriting and freelance writing coaching services. She helps clients develop their editorial strategy, establish their voice and tone, and create compelling content that solves problems. She loves to cover topics, products, and services that help people and can improve the readers' lives in some way.
Diana's expertise includes health, fitness, weight loss, travel, sleep, relationships, lifestyle features, career, freelance writing topics, and business profiles. She's decided to share her freelance writing knowledge with the masses in her Freelance Writing Online Course.
Her editorial clients include Real Simple, Reader's Digest, Muscle & Fitness, Prevention, ESPN, Shape, Men's Fitness, Men's Health, Bloomberg Businessweek, Inc., FDNY Foundation, Men's Journal, ApartmentTherapy, and more. Her content marketing writing clients include brands like Walmart, Headspace, Philips, Beachbody, Kellogg's, Excedrin, Oribe, Fitbit, Tums and healthcare brands like Yale Medical Group, New York-Presbyterian, Healthways, Virtua Health Services, and more.  Read some of her articles in her portfolio.
She lives in New York City, where she finds interesting stories around every corner.
Email Diana(at)DianaKelly.com if you'd like to work together.
"Either write something worth reading or do something worth writing."
– Benjamin Franklin