About Diana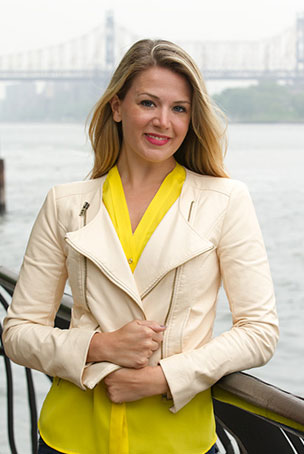 Diana Kelly is an accomplished journalist, editor, and digital strategist with over 14 years of experience working for major publications and websites. Diana enjoys covering topics from health, fitness, weight loss, food trends and sports, to business, travel, relationships, lifestyle features, and inspiring profiles. Her clients include Real Simple, Reader's Digest, Muscle & Fitness, Prevention, ESPN, Shape, Men's Fitness, Men's Health, Latina, Bloomberg Businessweek, among many others. She co-authored two books for the FDNY Foundation. One in honor of the FDNY's 150th Anniversary, "FDNY 150: Celebrating the Past, Present and Future" and the limited edition "23rd Street Fire Commemorative Book."
Diana has experience in content strategy, copywriting, social media management and strategy, editorial calendar development, creating syndication strategies, content marketing, book projects, ghostwriting, blog writing, copywriting, content creation for smartphone apps, and writing engaging newsletter campaigns. She also provides consulting services to help her clients launch editorial websites for brands, conduct digital assessments, generate new ideas, create cohesive digital initiatives, while developing and enhancing each brand's voice.
Diana's LinkedIn profile is the best place to learn more about her full-time jobs and resume but feel free to email her and ask if you want to know more. She has also done radio interviews, TV appearances (e.g. Fox5 News and the Dr. Steve Show), and podcasts with media (like Wellpreneur and WitsAboutYou). Audio and video clips are available upon request.
To learn more about Diana's freelance coaching business and upcoming freelance writing online course, email her at this address.
Diana is known for her ability to increase audience engagement and develop strong, creative content that resonates with her readers. Her style weaves interesting content with smart, actionable tips—injecting humor into advice, converting complexity into relatability, and ideas into articles that receive high social shares. She loves to cover topics, products, and services that help people and can improve her readers' lives or inspire them in some way.
Diana's favorite things include: coffee, naps, travel, red wine, reading, running, dancing, sports, telling inspiring stories, and making people laugh. She lives in New York City, where she finds interesting stories around every corner and falls more in love with the city every day.
"Either write something worth reading or do something worth writing."

– Benjamin Franklin