Where Do I Find Article Ideas?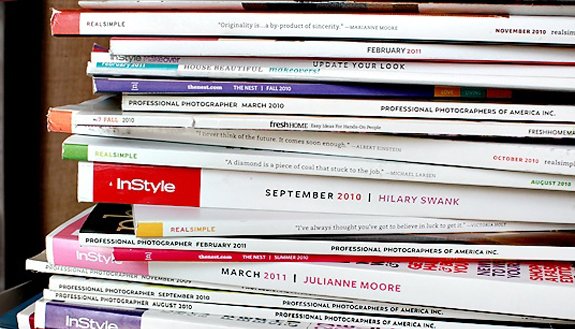 June 8, 2021
As a freelance writer, editor, and digital strategist when I tell someone what I do for a living, I'm often asked, "How do freelancers come up with story ideas?" (Okay, the first question is, "Do you work at home in your pajamas?" Then they'll ask about what it is I actually do to make a living.)
For many writers, idea generation for content and freelance articles is the fun part! Since this is a freelance-writing FAQ, I thought I'd shed some light on a few ways that I come up with freelance article ideas for magazines and freelance clients so it can help you brainstorm new topics.  If you want to learn how to get started freelance writing, enroll in my course on Teachable and download my 20+ Pitches That Worked PDF to read some of my success story ideas first-hand.
Where Can Freelancers Find Freelance Article Ideas?
Here's how this freelancer finds topics for articles and freelance article ideas around every corner.
1. Listen.
I pay attention to the topics my friends and family talk about the most and what they're stressing over in their daily lives. If single girlfriends are complaining about or laughing over dating situations with common threads, then I think, "Maybe other women are having this issue as well." If I hear of a few people struggling with a particular health issue that hasn't gotten a lot of attention, I think that perhaps the public could use more articles and education about this. (By the way, here are some signs you're a terrible listener.)
2. Get out.
 As a writer for magazines and websites, it's easy to think that my daily struggles, complaints, and curiosities are relevant to everyone. I find that when I go home and talk to family and friends who live in other cities and suburbs–and whose lives are vastly different from my own–I get a ton of ideas. I love traveling to new states and countries to get different perspectives as well.
Talking to my parents' older neighbor a few months ago about his recent health issues sparked inspiration. Hearing family talk about the common and uncommon problems that crop up when owning a home (or a car) or what they do with their free time helps me keep these considerations in mind when coming up with ideas for national audiences.
This also helps when big city dwellers like myself tend to be on the cutting edge of trends with fitness, food, beauty, fashion, and business, but when I talk to friends, family, and new people I meet, I realize some trends are too far-fetched or expensive to catch on (at least for a few years) in other areas of the country. (Remember: Not all content is good content. Keep these pointers in mind while devising your article idea.)
3. Spin, spin, spin!
I took a Mediabistro magazine editing class about seven years ago and my-then instructor, now General Manager at Oprah Daily, Alison Overholt, had our class look through stories in various publications and examine the articles differently. If you're reading a sports profile, ask yourself, "What's the business angle of this story?" "What's the parenting angle?" "What's the interesting health story you can pull from this piece?" I'll never forget this advice and it's helped me come up with fresh ways of looking at one idea and turning that into assignments for different clients and markets. (I get into more details about these techniques in my freelance writing online course.)
4. Look ahead.
I like to look at EurekAlert.org for embargoed science news that's coming out in the coming weeks. I also appreciate when PR contacts at various organizations I work with tell me something a client has coming up in the near future, or gives me a head's up about a study that will be released to the public in a week or so. I also get ideas for longer-lead stories when I look at Amazon.com and check out books that will be published six or more months from now. (BTW, you should only be spending this much time researching for your articles and pitches.)
5. Stay in touch with sources.
When on the phone with a source for an article, I like to ask if there's anything new they're working on, like a book, an app project, or a concern their clients keep bringing up to them, or something they came across recently that surprised them. Oftentimes, that little nugget of information will be useful in the article I'm interviewing them for or trigger a new idea.
Where do you get your blog, article, or content marketing ideas from?
Learn more about my freelance writing course and what students have to say here.
Tags: article ideas, articles, content strategy, freelance, freelance writer, magazines, online course