What Seasoned Freelancers Wish They Knew When Starting Out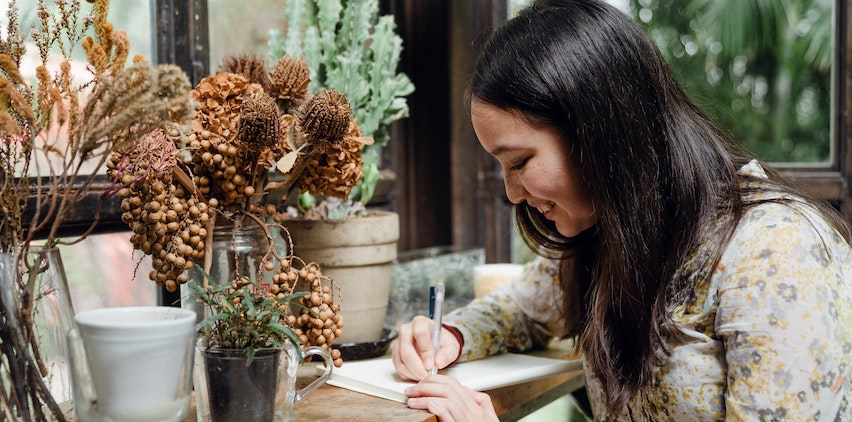 July 27, 2020
When I started writing the "Get Paid to Write" Freelance Writing Online Course this summer, I asked a few freelance friends to fill out a Survey Monkey form to me to help me come up with a name for the course, what it should cost, as well as advice they wish they had when they first started off with freelance writing.
I'm so fortunate to have an amazing freelance writer community of pals that I can bounce ideas off of, vent to, and discuss rates. (I'll cover this more in a future blog about finding a freelance community.) That's why I also asked them, "What do you wish you knew when starting out with freelance writing?" Here are their responses:
What do you wish you knew when starting out with freelance writing?
Put away 25% of your earnings for taxes.
Nearly all of my freelance friends checked off this multiple-choice option. While 25 percent isn't a tried-and-true accounting formula (I'm not an accountant or tax expert), it's a good base amount to put away in a separate savings account to have ready for tax time. You might owe more, you might owe less, but believe me, you'll breathe a bit easier from January through April if you know you have money set aside from the previous year's earnings to pay taxes if you need to. Once you start making more money freelance writing, or freelancing full time, you might pay quarterly. (See more Mistakes Freelancers Make When Pricing Their Work.)
Make sure you stop working, step away from your computer, and have fun.
This advice might seem a bit trite but when you're cranking out a ton of assignments, doing phone interview after phone interview, and only talking to yourself, your postal worker, and your pet, but you need to take a break or two daily. I like to exercise, or going on a walk and listen to music or a podcast and not check email for at least an hour. Schedule a few phone calls and meet-ups with friends and family throughout the week to give yourself a break. (And by the way, this is how many hours freelancers work on an average week–it's not as much as you'd think.)
Ask for a higher rate.
Many of my writer friends agreed that freelancers should often ask for a higher rate. I'm not suggesting freelance writers act entitled or snobby about rates (especially if they are just starting out), but I recommend asking for a higher rate if the editor throws one out first. In some instances, the editor is sharing their lowest rate for the piece if they've been instructed to keep the budget tight, and sometimes they will happily go to their manager and ask for more money for your assignment if you ask them. (I get into this topic more in my Freelance Writing Course.) If they don't budge on the rate, consider asking for more time to turn in the assignment or a shorter word count or less interviews. These factors might help you save time so your hourly rate working on the piece is higher. 
Pitch a few ideas at once.
This might not be something to always do, but I think that while you have an editor's attention reading your email for one pitch (and created a solid, detailed pitch that's tailored for their specific outlet), it's smart to mention another article idea or two. If I were writing a pitch to an editor I worked with already, I might include another idea or two with less detail underneath that main idea, saying something like, "If the above pitch isn't a fit for you right now, I thought these two ideas [XX and XX] might be something your readers would enjoy. I'd be happy to flesh these ideas out in more detail if you're interested." This might also work if you're pitching a new editor you've never worked with before, but I suggest spending more time selling them on your initial pitch and who you are rather than a deluge of article ideas. (Here's why an editor deleted your freelance pitch.)
Other advice my freelance writer friends shared:
Have a part-time side job! (I have some friends who teach fitness classes, do health coaching, walk dogs or babysit for other income.)
Do a combo of writing articles that you know you'll get paid for and writing articles that you feel in your soul that you need to write (and then try to place those later). That's what has come to satisfy me as a writer and helped me reach a six-figure freelance income.
Is this advice helpful to you at this stage of freelance writing? What advice would you share with your younger self about freelance writing?
Tags: article ideas, content strategy, freelance, freelance writer, freelance writing course, freelancing, magazines, writing rates