What You Need to Know Before Ordering Cold-Brew Coffee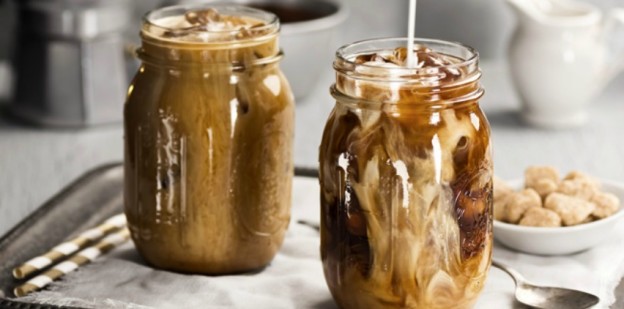 April 6, 2015 | Categories: Weight Loss & Nutrition
If you thought sipping on cold brew made you a culture trailblazer, we're sorry to inform you that your beverage of choice—and that of bearded hipsters everywhere—has gone massively mainstream: It's now being sold at Starbucks. So how to increase your cool now that cold brew has gone to the masses? Impress your friends and snobbish baristas with these four tips that make cold brew worth every extra buck, even if you've never dipped a straw into those dark, icy, and delicious waters.
1. Cold brew is like an aged wine, so be picky about how long yours was steeped.
Iced coffee is quick and dirty: It's simply chilled double-strength coffee that's has been brewed hot and poured over ice. But to make cold brew, baristas must let coffee grounds steep in consistent, cool-temperature water for the better part of a day, says Erin Williamson, founder and head brewer at Pier Coffee, a Seattle-based cold brew company.
This article originally appeared on EatClean.com.