How Much Does It Cost to Hire a Web Developer?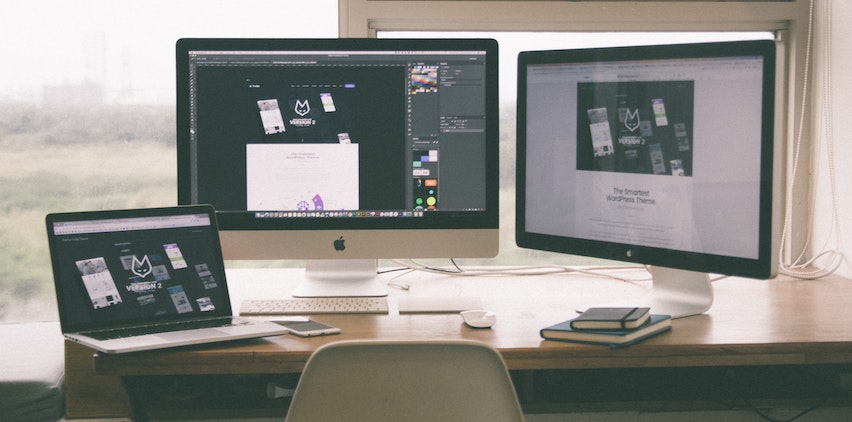 March 24, 2021 | Categories: Others, Personal Finance
Having a well-built website is essential for any business — whether you're a large e-commerce brand or a local restaurant. While there are many easy-to-use, drag-and-drop website builders out there to help you build and design a basic website, hiring a web developer can help you add new functionality, create a professional look and have a trustworthy website experience for potential customers. They can also help you navigate everything from purchasing a domain name to deciding what software you need to use.
Before you hire a developer to build or work on your website, get an idea of common website costs and average freelancer rates to help you better estimate the cost of your business's website project. (Related: Free Photo Stock Websites Freelancers and Bloggers Can Use)
What impacts the cost of hiring a web developer?
How much you spend to hire a freelance web developer or a full-service, web design and development agency, will depend on a few factors:
Web developer hourly rate
This is where the bulk of your budget will likely go. Your web developer will either charge hourly or by project. On average, web developer hourly rates range from $50 to $85 per hour. (FYI, here's how much SEO will cost you.)
If they charge a project-based rate, it will usually be based off a standard hourly rate. Your website development costs will depend on:
The type of website you want help with.
For example, you might need help developing an e-commerce website, personal portfolio, a basic business website or blog. Some website types cost a little more because you might need a specific integration (like a shopping integration for e-commerce websites), which takes more skill or time to implement.
The size of your website (the number of webpages it has) can also impact project costs.
Front vs. back-end website development
In general, front-end web development projects — like implementing a new, custom design — are more straightforward and less expensive. If you need a lot of back-end support, such as building new website from scratch or help with a large and complex website migration (i.e. you want to change the website's domain name or the content management system you use), those services tend to cost more. Some additional back-end development projects that might add to your website costs are:
Set up an integration with your marketing software, like Salesforce, Marketo or MailChimp.
Additional e-commerce functionality, to make purchasing items or services on your website easy and secure.
Ongoing maintenance after the basic website creation is complete.
Build a content management system, so you can easily edit your website, drag-and-drop in images, and update blog posts — no coding required.
Complexity of the project
There isn't a one-size-fits-all approach to web development, and no two clients' needs are exactly the same. The more complex your project and website is, the higher your web development costs will be.
For example, if you're using an uncommon software to run your website, or the back-end of your website is a hot mess, it will take your web developer more time to make changes or transfer your website onto an easier to use platform.
Most web developers will have a call with you to better understand your needs, and can take a look at your website to assess how complex your request will be. (Read this guide before you hire a social media manager.)
Ongoing support
You may need additional post-launch support after your new site or website redesign has launched. Most developers will charge hourly (not per-project) to fix any bugs or glitches that come up after launch or general website maintenance.
Read the full article on Thumbtack.