UFC's Paige VanZant Talks Fighting and Dancing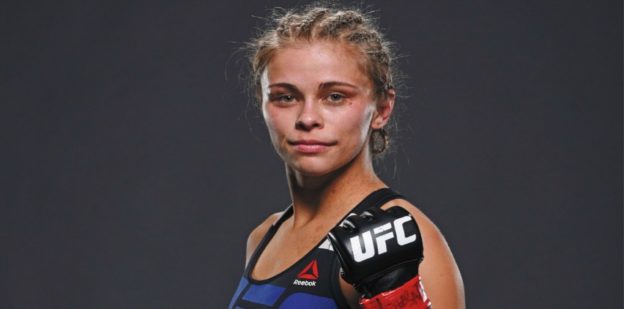 September 9, 2016 | Categories: Profiles
(This article originally appeared in the September/October 2016 issue of Muscle & Fitness Hers magazine.)
UFC strawweight fighter Paige VanZant put the world on notice when she dramatically KO'd Bec Rawlings at FOX 21. She took some time out of her busy training schedule to speak with us about being a runner-up on Dancing with the Stars, taking a beating in the ring, partnering up, and what women bring to MMA.
GIRL POWER
"Mixed martial arts has really grown up over the past couple of years. More attention is being paid to female athletes— we fight with so much heart and do things that the guys don't do. We have that protective instinct, the fight-or-flight response that's in our DNA. We put all of our heart into it. You almost never see a boring women's fight! Hopefully, people continue to see how hard we work and our audience will continue to grow."
GETTING HEALTHY
"The time I spent doing DWTS helped to heal some of the injuries I had developed from UFC training. I usually just go from one fight to the next and don't pay too much attention to aches and pains, but it was good to get away from body slams while still staying active, maintaining cardio, and improving flexibility. It cleared my mind, too—not getting punched in the head was a good thing!"
STAR POWER
"I was very focused on getting first place on Dancing with the Stars. (VanZant eventually placed second in the Season 22 finale this past spring.) To do so, I had to really focus on my training. Unlike being part of Team Alpha Male with UFC, where we fight against each other, I had to get used to working with my partner (dancer Mark Ballas). But I'm happy with my performance!"
Read the full article at MuscleAndFitnessHers.com.