The Sheet Set That Keeps You Comfortable All Year Long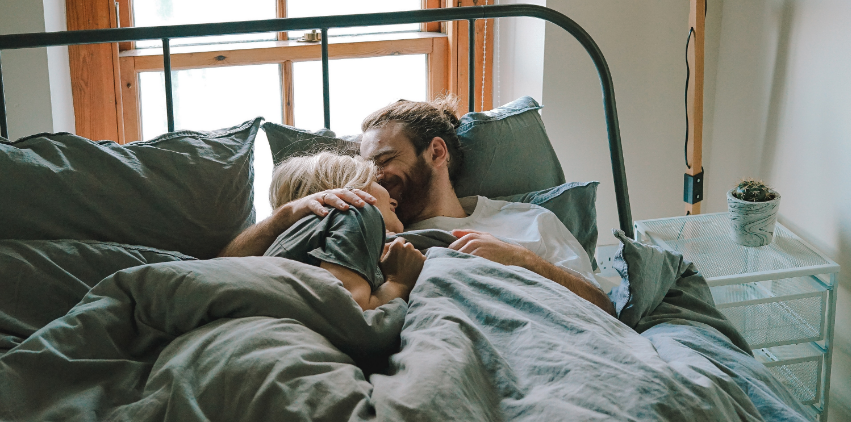 July 21, 2019 | Categories: Home, Sleep
With the still upon us, one of the negative side effects you might experience is waking up in the middle of the night feeling hot and sweaty. 
Yuck. Chances are, it's not resulting in a sexy, ravished glow like the models in magazines. More like your pajamas are stuck to your skin, you feel wet and clammy, and your sheets are wet, too. (Learn about what's causing night  sweats.)
If you weren't waking up with night sweats from a bad dream, the culprit could be your sheets. Think about it. Are you still using the same heavy bedding you slept under in this winter? Wouldn't it be nice if you had a sheet set that kept you warm and cozy during the cooler months and helped you stay cool during the summer months? (Rough night of sleep? It could be hurting your relationship.)
Discover How a Two-Sided Sheet Can Help You  Sleep
While it might seem like a pie-in-the-sky dream product, we created bedding that does just that. Our newly launched Solstice Sheet Set features two sides: a cozy side for the fall and winter, and a sleek, satin-like side for the spring and summer months to help keep you cool. It's like a reversible jacket for your bed that works double time while you sleep. (Here's how to get the best sleep if you and your partner have opposite schedules.)
The high-tech fabric is a twill weave, made from 100 percent polyester. That makes it wrinkle resistant (seriously, who has time to iron their sheets?), durable, and soft and thick without weighing you down. Another win? Stains are less noticeable due to the textured surface of the twill. (So if you're drinking wine and eating snacks in bed and spill – no one will be the wiser to your bedroom vices!)
The Solstice Sheet is named after the winter and summer solstices because it works for all seasons. What could be easier to get your bed ready for summer than literally flipping over your sheets?
Read the full article on Coop Home Goods.