Songs That Help You Fall Asleep Faster Tonight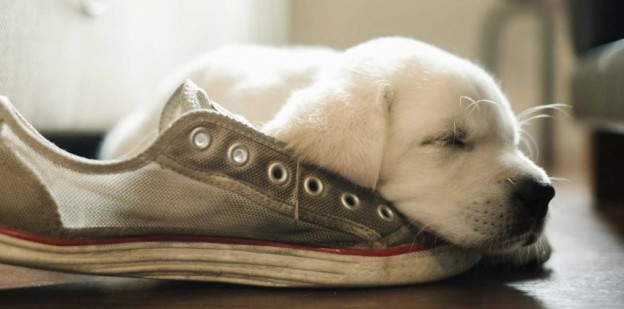 February 15, 2016 | Categories: Sleep
For 50 to 70 million Americans, the sleep struggle is real, reports the National Institute of Health. It's more than just losing precious shut-eye, which is the case for a third of Americans who get fewer than 7 hours per night. The problem is also falling—and staying—asleep. If you're up late at night three times a week for a month (or longer), you may suffer from acute or chronic insomnia, a common sleep disorder affecting about 30 percent of adults, according to the American Academy of Sleep Medicine.
One way to help remedy this sleep crisis and catch more zzz's is to listen to soothing music in bed. That's what 40 women reported in a study comparing sleep-inducing songs, including artists like Mozart and Coldplay, according to 2011 research from the Mindlab Institute. One track in particular, however, made them all extra drowsy. The eight-minute snooze-fest called "Weightless" by the British band Marconi Union, made in collaboration with sound therapists, was specifically engineered to decrease stress, blood pressure, and resting heart rates using beautifully arranged harmonies featuring the guitar, piano, and the electronic samples of natural soundscapes.
If this is not your jam, try Ed Sheeran's "Thinking Out Loud" instead. Last year, the free digital music service Spotify went through nearly 3 million user-generated sleep-themed playlists and found that Sheeran's song dominated the charts worldwide.
Listening to soothing music with slower melodies can have a biological effect on our bodies, explains Jose Colon, M.D., author of The Sleep Diet: A Novel Approach to Insomnia, who did not work on this study. Certain songs can help slow your heart and breath rate, which in turn, can slow down your brain activity, too, confirms a 2010 study published in the Journal of Hypertension. When your heart rate slows, your mind follows suit, which will put you in the state of relaxation that you need for sleep, Colon says.
Tonight, start off with our sleep playlist, based on the most popular sleep songs according to Spotify, and then modify it as you see fit. Don't forget to turn off all notifications (especially social media, emails, and text messages) on your device, and place it facedown so you're not exposed to the blue light, which has been shown to disrupt sleep, Colon warns. Use your device's sleep timer so that the music goes off long after you've arrived in slumberland.
1. Thinking Out Loud – Ed Sheeran
2. All of Me – John Legend
3. Earned It (from Fifty Shades of Grey) –The Weeknd
4. Let Her Go – Passenger
5. Skinny Love – Birdy
Read the full article on Sonima.com.