Why It's So Important to Get Quality Sleep After Receiving the COVID-19 Vaccine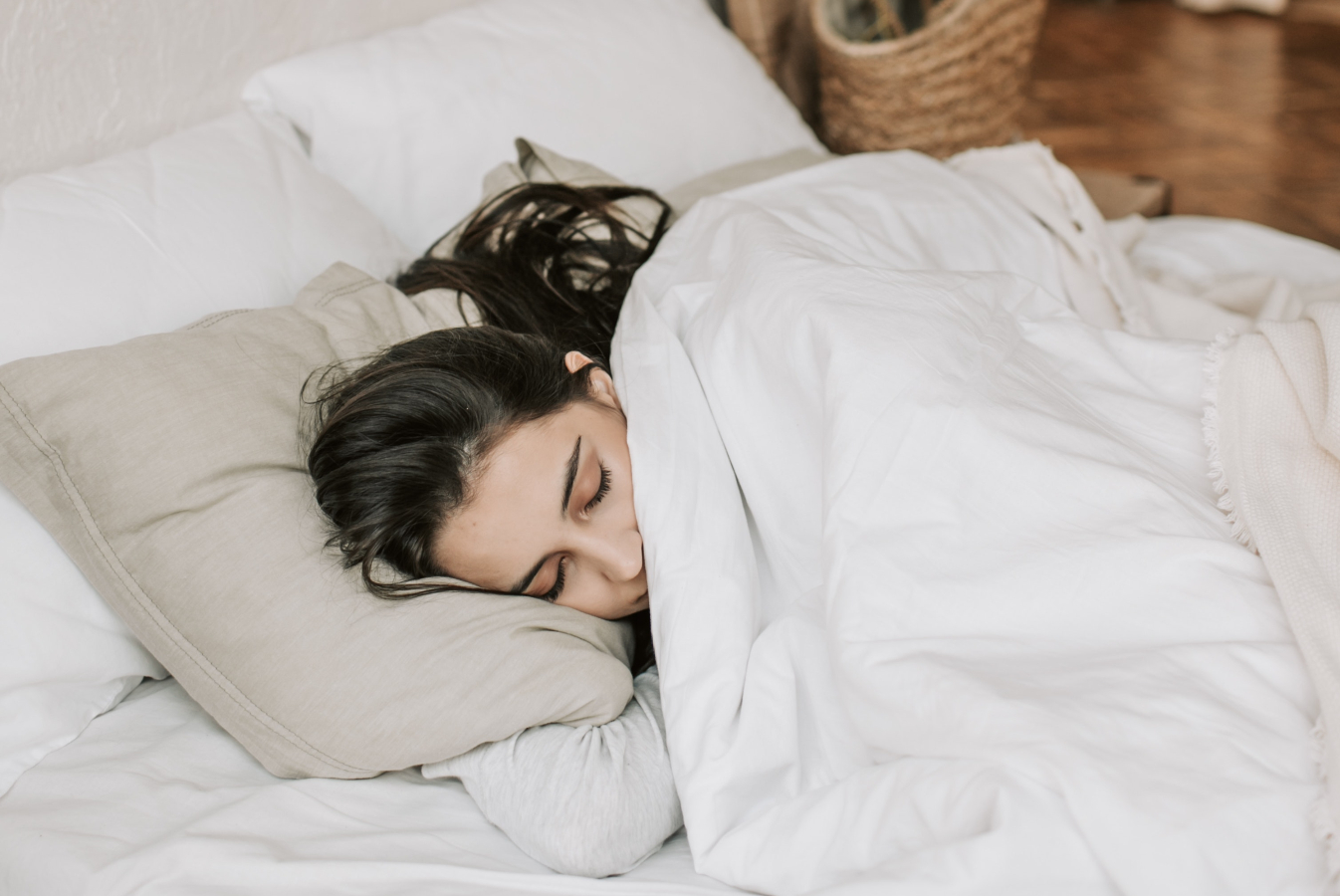 July 26, 2021 | Categories: Health, Sleep
While you might be aware that March is National Sleep Awareness month and filling up your sleep tank is something you try to focus on as part of your overall wellness, there's never been a more important time to prioritize sleep. Not only is sleep paramount to keeping your immune system functioning optimally, but getting good quality sleep before and after receiving a vaccination might help improve the antibody response, improving the vaccine's efficacy.
If you're able to and plan on getting the COVID-19 vaccine, clear your calendar for the next few days after so you can log quality sleep and give your body the rest it needs while your immune system gets to work. (Related: How Your Sleep Habits Affect Your Immune System)
"There's something very special that happens during sleep, perhaps most precisely in slow wave sleep (the sleep stage most dominant in the first third of your sleep), that allows your immune system to optimize itself and rebuild," says Alyssa Cairns, PhD, Head of Sleep Research, BioSerenity. Good quality sleep allows for those disease-fighting components of the body, like the protective cytokine proteins, to build and circulate, she says. "When you go to sleep, you're allowing your body to produce more antibodies, which is important because we want to have a healthy immune response to the antigen [in this case, the SARS-CoV-2 spike protein]."
If your sleep has been a bit "off" since last March when the coronavirus gained footing in the U.S., you're not alone. While Fitbit data shows that sleep duration is still higher than before the pandemic around the globe (as of November 2020), the American Academy of Sleep Medicine released a survey of data collected last July and found that more than 30 percent of participants reported that the quality of their sleep has been impacted by the pandemic.
To kick-start better sleep—and your immune system—this month and throughout the rest of the year, try some of these tips from Cairns.
How to Get High-Quality Sleep to Support Your Immune System
Do a hard workout.
"We know that cardiovascular exercise is really important for overall wellness, immune function, and psychiatric wellness," says Cairns. "It also improves the continuity of sleep. If you exercise vigorously on any given day, you will sleep more consolidated. Your sleep will be heavier, with fewer awakenings, and you'll wake up feeling restored. This is actually kind of counterintuitive, but you actually sometimes sleep a little bit less, but you sleep better and have more slow wave sleep on the days you do a hard workout," she says. Even better? Exercise has been proven to improve immunity as well.
An easy way to tell if you're working out hard enough? Tracking your Active Zone Minutes (AZMs) with Fitbit! AZMs are a personalized heart rate-based metric that tracks the amount of time Fitbit users spend engaging in a heart-pumping activity. The goal is to get to 150 minutes of weekly heart-pumping activity, as recommended by the World Health Organization and American Heart Association. (Learn more about AZMs here.)
Take that workout outside in the morning.
When you exercise outside and social distance, it's the most ideal way to exercise during COVID because you're getting sunlight, even if it's cloudy, as well as vitamin D, fresh air, and stimulation, says Cairns.
Take advantage of the morning sun in order to improve your evening sleep, she suggests. Doing this helps your body regulate its internal clock. "It's very important to get out and see sunlight so that natural light can program the brain to be in line with the 24-hour clock," she says. "This helps calibrate and synchronize the internal clock in your brain to the external clock, which is the sun."
If your work schedule doesn't allow you to exercise outside in the morning, spend a few minutes sitting by a sunny window in your home to help set your internal clock.
Read the full article on Fitbit.