These Natural Beauty Products Will Give You Flawless Skin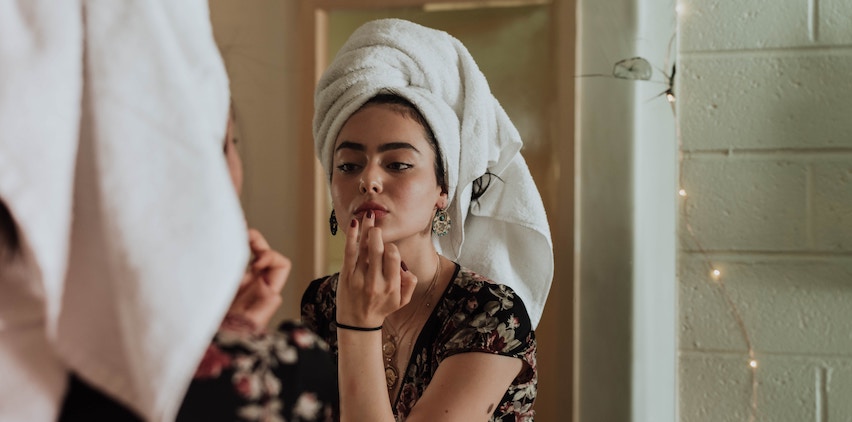 December 5, 2019 | Categories: Beauty & Skin Care
You know it's wise to consume natural and chemical-free foods, so why aren't you applying the same logic to your beauty products? Consumers are trying to green their entire beauty routine, and as a result the global organic beauty industry is expected to be worth $22 billion by 2024.
One of the main reasons consumers want more natural products is because many commercial brands contain ingredients that can be harmful to your health, like lead or arsenic in lipstick, metallic colorings in cosmetics, sulfates, "fragrance," which is often a mix of chemicals, formaldehyde in soaps, and phthalates, which have been linked to endocrine disruption and cancers.
"The skin has to be able to emit toxins and sweat as part of its healthy functioning," says Kristen Arnett, a green makeup artist who's worked on shoots for Muscle & Fitness Hers. "And if you put products on top of your skin that stops it from doing that, it's really problematic to your health, creating an overproduction of sweat and leading to clogged pores." (Don't forget to use these beauty products after a sweaty workout.)
When taking steps to green or clean your beauty routine, it's OK to start small, says Arnett. "Figure out what you're spreading around the most on your skin, and fix that first. That's a huge step forward because that's the biggest area you're covering on that organ." Replace your commercial moisturizer with coconut oil to start off simple, she suggests.
It's important to remember that the FDA doesn't regulate the beauty industry, so "green" and "clean" and "natural beauty" terms don't have specific criteria, and "any company can say whatever they want," Arnett says.
While green, organic, and natural beauty products tend to be more expensive, they're often potent and come in glass bottles, so you're buying something potentially better for the planet. "Many of these companies—the really good, ethical ones—are sourcing their ingredients very sustainably with fair trade in mind," Arnett says.
Here are some green face products to consider the next time you decide to replace an item in your beauty routine.
The Best Natural Beauty Products for Every Skin Type
1. Bronzer: Han Skincare Cosmetics Bronzer
With its oil-absorbing rice powder base, this bronzer makes contouring and highlighting easy. It's vegan and natural and made with cacao seed butter and powder, as well as coconut shell powder. $16; hanscc.com
2. Oil: Kuleana Soothe Beauty Oil
The products from this Hawaii-based company contain no synthetic dyes or fragrances. Apply a few drops of this oil to your face as a moisturizer after cleansing. It goes on light and doesn't feel greasy. $25; kuleanabeauty.com
3. Lips: Caley Cosmetics Beachy Kiss Natural Lip Gloss
This lip gloss is made with organic seed oils, hibiscus flower extract, rice bran wax, and beeswax. It stays on with a beautiful shine and doesn't feel sticky. $16; caleycosmetics.com
4. Concealer: HYNT Beauty Duet Perfecting Concealer
Lightweight and gentle, this concealer can easily provide full coverage of dark under-eye circles, age spots, acne, and other skin discolorations without drying out. $24; hyntbeauty.com
5. Toner: Blissoma Intense Ion Hydration Tonique
Good for all skin types, this natural toner can be used to set your mineral makeup. It features organic herbs and plants to leave skin feeling clean, refreshed, and hydrated. $32; blissoma.com
Read the full article on Muscle & Fitness Hers.