These Meal-Prep Hacks Make Healthy Eating so Much Easier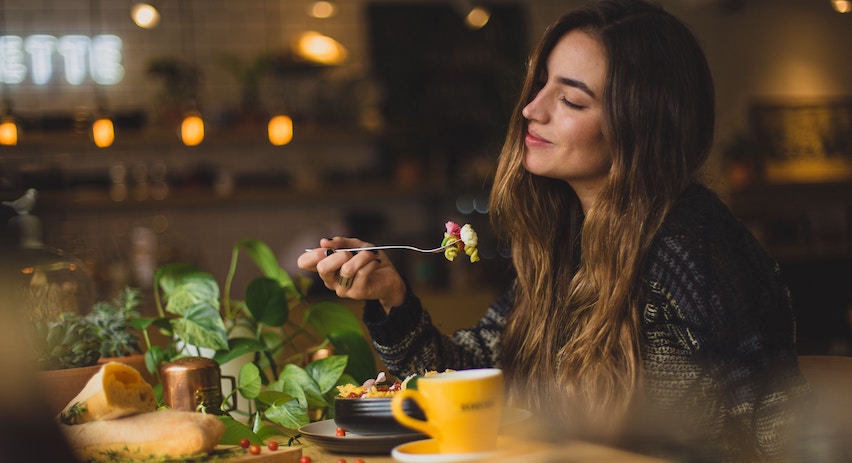 January 12, 2020 | Categories: Health, Weight Loss & Nutrition
Have you ever looked back on what you ate and thought, "Wow, I didn't have any vegetables today, how did that happen?" For most of us, it's pretty easy to hit—and exceed—the recommended daily servings of carbohydrates. But getting the USDA-suggested three to five servings of vegetables per day takes effort.
One of the best ways to make sure you eat more veggies is to plan ahead. "The less you have to do when you're hungry, the better decisions you're going to make," says Carlene Thomas, RDN. "At the end of a long day, if meal prep is already done, that makes it much easier to eat healthfully."
Research bears this out. One 2017 study found that people who engage in meal planning are more likely to eat a variety of foods and have a healthier diet, and less likely to be overweight.
Here are 9 meal-prep hacks to help you work more vegetables into recipes and weekday dishes.
The Best Meal-Prep Hacks to Help You Eat More Vegetables
Green Up Your Grab-and-Go
Making baked-egg cups in muffin tins is a great way to keep healthy options at the ready for the morning rush. Adding different cooked veggies like broccoli, peppers, and leafy greens will change up the flavor and texture so you can enjoy this easy breakfast several days without getting bored (cooked veggies will safely last three to four days in the fridge). To really stay ahead of the game, make two dozen at once and stash the extras in the freezer for another week. And don't just think of these for breakfast—egg cups also make a great high-protein snack.
Substituting Bibb lettuce leaves for bread or wraps for sandwiches is another way to add more vegetables into quick meals. You can also swap out carb-based snacks like crackers and chips for jicama, snap peas, celery, and English cucumbers to dunk into single-serving containers of hummus, bean dips, or guacamole.
Prep After You Shop
After you've left the store, brought the groceries in from the car, and put them away, the last thing you might feel like doing is cooking; but if you can muster the energy, it will be worth the effort. Cleaning, chopping, and preparing fresh vegetables for the week soon after you're done food shopping will make meal prep easier.
"It's so easy to feel intimidated by meal prep, but you can do it halfway if you're short on time," says Amy Gorin, MS, RDN, owner of Amy Gorin Nutrition based in New York City. "Instead of prepping all your meals in advance, just get your veggies ready to eat." Dice some onions and garlic to add to recipes; and slice some bell peppers, radishes, and cucumbers to dip into hummus and guacamole at snack time, she suggests.
Be a Shape-Shifter
Since you're doing all that chopping, Thomas suggests slicing and dicing your veggies in different ways. "I like to use a food processor, box grater, spiralizer, or a mandoline," she says. "By making the food different textures, I can fit more veggies into a salad or a side and it makes the healthy dish seem fun." Plus, with more visually and texturally appealing vegetables, you're more likely to slip something healthy and unique, like zucchini pasta or beet chips, into your usual meal rotation.
Chill Out
Keeping frozen vegetables on hand and tossing them into dishes is an easy way to introduce veggies to a meal with little effort, notes Jeanette Kimszal, RDN. "In addition to tossing them into slow-cooker recipes, they can be easily added to weeknight meals like soups and sautéed dishes—no cleaning, chopping, or thawing required," she says. And since frozen vegetables won't spoil like fresh ones, they're not only convenient but also a smart, budget-friendly way to eat healthier.
Try a Little Make Be-leaf
"I love making use of leafy greens," says Gorin. "They can be easily added to so many dishes." Blend a cup of fresh spinach or kale with a cup or so of fruit, say, a Granny Smith apple or a banana, into a breakfast smoothie or sauté a bunch of spinach all at once so it's easy to add to meals throughout the week. "I like to combine spinach and lupini beans in a salad, and I like arugula on top of pizza, in a Mediterranean vegetable salad, or as part of a vegan power bowl," she adds.
Bulk Up Casseroles
Whether your go-to dish is a meat-and-potatoes casserole or something else that results in creamy, cheesy goodness, these are excellent places where you can add vegetables for fiber and nutrients. Toss cooked cauliflower, peas, or broccoli into your macaroni and cheese. Add cooked spinach, zucchini, and mushrooms to a hearty vegetable lasagna. Gorin likes to add canned tomatoes to bean casseroles and halved grape tomatoes to her macaroni and cheese for an added dose of antioxidants.
Read the full article on Happify.