How to Get Your Mattress Sparkling Clean Again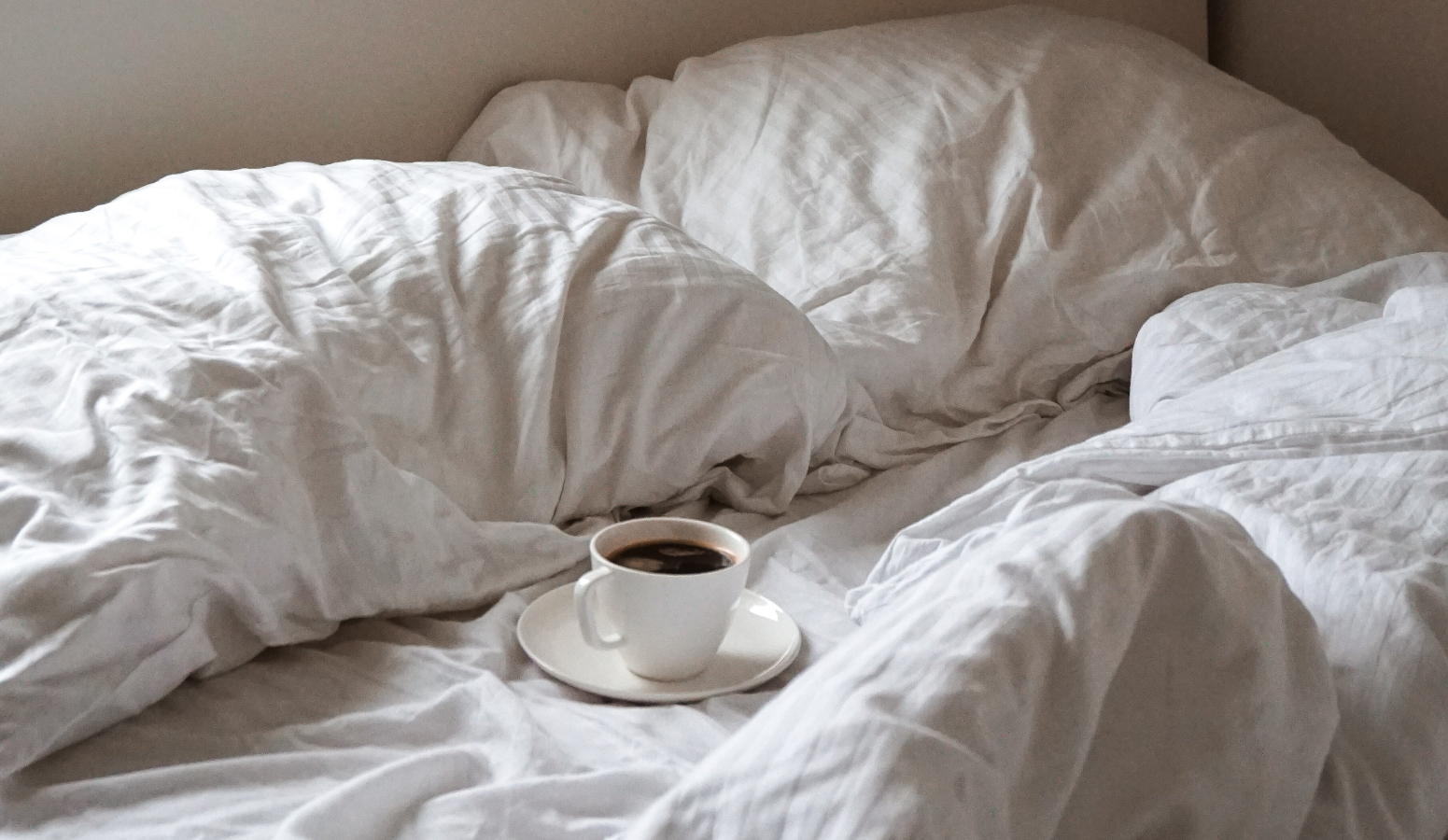 July 26, 2021 | Categories: Home, Sleep
Knowing how to clean a mattress is important. After all, a mattress is an investment: to keep it feeling fresh and help it last for as long as possible, you need to clean it regularly – experts recommend twice a year to tackle the build-up of dust, dirt, dead skin and more. (This is especially important if the person sleeping on the mattress has allergies.) And that's without considering the numerous accidents that might need dealing with in the meantime: sweat, blood, urine, vomit, coffee, red wine…
Whether you're looking to do a general clean, or have an urgent spill or stubborn stain to remove, we'll walk you through how to clean a mattress in this guide. We'll show you the equipment you'll need, and explain which technique to use in which situation. (And if it turns out that your mattress is beyond saving, take a look at our best mattress guide for a replacement – there are options for all budgets.)
Remember to always read the care instructions carefully before cleaning your mattress. Memory foam mattresses should not get wet, for example, so never pour water on them to clean them. All of the techniques here bear this in mind, but it's still worth searching on the brand's website for specific care instructions before cleaning your mattress.
Pro tip: prevention is better than cure. We recommend buying the best mattress protector you can to reduce allergens, stains and help your mattress last longer. Here's everything you need to know about how to clean a mattress, no matter what you're dealing with. (Related: The Best Pillows for Sleep)
How to Deep Clean Your Mattress
It's a good idea to clean your mattress every six months or so, even if you haven't spilt anything recently. Most people spend seven-plus hours sleeping on their mattress each night, and during that time, dust, dirt and dead skin cells quickly build up – as do dust mites, which eat your dead skin. You're also likely to get marks from body oil over time, and if you don't clean your mattress regularly, it may begin to smell too.  (Try these chemical-free cleaning products for an eco-friendly lifestyle.)
What You'll Need
Vacuum cleaner
Spot cleaner as required
Baking soda
Luckily, giving your mattress a routine clean is cheap and easy. All you need is a vacuum cleaner (with attachments), as well as some common ingredients you'll likely find in your kitchen or bathroom cabinets. Here's what you need to do.
1. Strip the bed
Remove all the bedding from your mattress – sheets, pillow cases and any protectors – and put them into the washing machine while you clean the mattress.
2. Vacuum the mattress
Vacuum the top and sides of your mattress in narrow, overlapping paths. Use the upholstery attachment, if you have one, for the bulk of the mattress, and the crevice attachment for the seams and edges where there's often hidden dust. Don't press too hard, otherwise you'll make the suction less efficient.
3. Deodorize with baking soda
If there are old stains to be treated, jump to the stubborn stains section. If not, sprinkle a layer of baking soda over the top of your mattress and let it sit for a few hours – the longer the better. Baking soda is a fantastic deodorizer and will absorb any odors by drawing them out of your mattress.
4. Vacuum off the baking soda
Now vacuum the baking soda off the mattress. Use the same techniques as above, vacuuming in narrow, overlapping paths, and paying extra attention to the seams and edges.
5. Flip and repeat
Once you've cleaned one side of the mattress, repeat the same process on the other side. This will make sure your mattress is as fresh as possible.
6. Place the mattress in the sun
The UV in sunlight helps to kill mold and bacteria, so if possible, position the mattress in the sun under an open window to air it out once you've finished. (Alternatively you could put the mattress outside for a few hours, if that's convenient.)
7. Add a mattress protector
When you've finished cleaning the mattress, cover it with a protector before putting the sheets back on. This will keep your bed fresher for longer and make it easier to clean next time. If you don't have one, see our best mattress protector guide.
8. Use fitted sheets
Another good way to help keep your mattress clean is to use fitted sheets. As long as you wash the sheets regularly, they'll keep dust away, which will discourage dust mites. You'll find plenty of recommendations in our bedding sales article.
How to Remove Dust Mites
Dust mites are microscopic pests that feed on the dead human skin cells found in dust. They're not parasites, but their feces contains allergens that can make you sneeze and causes breathing troubles for those with asthma.
Dust mites thrive in mattresses, bedding, upholstered furniture and carpets, and prefer warm, humid environments. No matter how clean your home is, they can't be totally eradicated – but you can reduce them, and you don't need professional help.
The best way to reduce dust mites is to clean your mattress, bedding and bedroom regularly. Wash all sheets, blankets, pillowcases and bedcovers in hot water set to at least 130 degrees Fahrenheit (54 C) to kill dust mites and remove allergens. Make sure you use the highest setting on the dryer as well.
It's also a good idea to use a mattress protector to limit exposure to dust mite feces. In addition, you could invest in a dehumidifier and keep the humidity at less than 50 per cent to prevent dust mites from multiplying.
How to Clean Your Mattress Professionally
Sometimes it's just easier to get the professionals in. To have your mattress cleaned professionally, search for a professional mattress cleaning company in your area, looking for good reviews and recommendations from customers. Most companies will only clean spring mattresses and not memory foam mattresses, since those should not get wet.
The cost of the mattress cleaning service will depend on the size of your mattress, where you live, and the company. However, as a benchmark you can expect to pay between $75 and $200 for a professional mattress cleaning service.
Here's what the process for booking a professional mattress cleaner might involve, plus some tips and tricks for getting the most out of the service:
If you can, schedule an appointment for earlier in the day since it might take eight hours for the mattress to dry.
Remove bedding and pillows before the professionals arrive.
Clear an area around the bed so technicians can maneuver about the room.
The professional will inspect the mattress and foundation, noting stains to address alongside the general clean.
Usually a professional cleaning involves vacuuming, spot treatment of stains, followed by steam cleaning or dry-steam cleaning. Some companies use additional techniques like UV light or infrared heat services to kill dust mites.
Read the full article on Tom's Guide.