How Lifting Weights Can Make You Look Younger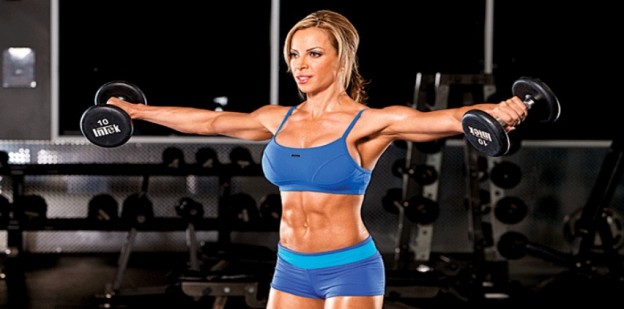 February 18, 2019 | Categories: Fitness
You already know working out can help you look your best, but it's not just your muscles that are reaping the benefits: One 2014 study shows that regular exercise may reverse skin's signs of aging.
Researchers from McMaster University in Ontario asked previously sedentary men and women over age 65 to use a cycle ergometer twice a week, then biopsied non-sun-exposed skin after three months of exercise. Result: Most subjects experienced a reversal of aging changes in the skin, including a thicker dermis (inner) layer and a thinner stratum corneum (outer layer)—resembling a skin composition closer to that of 20- to 30-year-olds' than those over 60. "Exercise has numerous benefits beyond just muscle and cardiovascular adaptations," says lead researcher Mark Tarnopolsky, M.D. "It's remarkable the many roles it plays in improving your health.
Here's how to look younger, thinner and toned in two weeks.
Read more skincare tips. 
Here's additional weight training advice.
The Weight Loss Workout Plan for Women
How to Set Monthly Weight Loss Goals
This article originally appeared in Muscle  & Fitness Hers magazine in 2014.
Want to become a freelance fitness writer or a freelance beauty and health writer like me? My self-direct online course will show you how.