Find Out How Lolo Jones Plans to Make An Olympic Comeback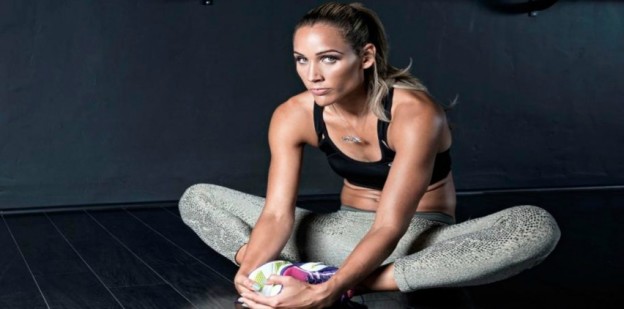 January 21, 2016 | Categories: Fitness
When a doctor told Olympic hurdler and Rio 2016 games hopeful Lolo Jones that she needed hip surgery to repair a torn hip labrum last November, she stared at him and wondered if her career was over. How would she be able to go from crutches to competing in Olympic trials in July? "I had to take knowledge away from that," said Jones. "I told myself, 'Well, now now you have answers as to why you ran so badly all season, your hip was torn. So take that away, get your hip healthy, and improve from there. With every failure, there's a learning lesson and if you can take something away then you can build upon and improve upon, you can use that as motivation," she says.
Jones is a veteran Olympian, having competed in the 2008 and 2012 Olympic games for track & field hurdles, and the 2014 winter Olympics as a bobsledder, where she finished in 11th place. Having placed fourth in the 100-meter hurdles in the 2012 Summer Olympics, Jones is hungry to make the 2016 Olympics this summer and finally get her medal.
Here, Jones sat down for an interview with Muscle & Fitness Hers senior online editor, Diana Kelly, to talk training, diet, and overcoming setbacks.
Diana Kelly: Tell us about your training the summer Olympics:
Lolo Jones: This year was a little different because I was coming off of surgery. It was my second surgery during a track season and I realized I needed to change up some things. Normally I'll do fall training and that consists of running and weights. This year I had to get off crutches and start walking and then jogging again. With that it put me behind schedule with the group I train with because they've been doing workouts for two months and during those two months I was fighting to walk/run again. I needed to get in shape and get my heart really revved up so this year I incorporated Orangetheory workouts because they have the science behind their workouts with emphasis on the heart rate monitor. (Editor's note: Jones is an Orangetheory ambassador.) I wanted to push myself as hard as I could without re-injuring myself. I used their workouts along with rehab exercises to get back in shape. When I returned to my workout group my coach was shocked but how in shape I was. I do Orangetheory three times a week. It's a tough workout.
DK: You posted on your Facebook page saying that 2015 was your "worst year professionally," tell us more about that.
LJ: It was my second surgery within a season. In one season, I had two surgeries and two hamstring tears. I'm not going to sit here and lie and say I was super-positive during the whole thing. There were times that I cried my eyes out; there were times that I wondered if that was it, if I could try again.
I felt physically able to come back but mentally I just felt drained. When you work so hard for something and it's getting wiped away from you, it's hard to pick yourself back up. I think the thing that gets you through it all is just attitude. How you end something is how you finish something. So if you end a relationship bitter, you're going to start the next one bitter, if you end a race and are completely frustrated, your next race or competition you're going to take those frustrations into that. The main thing is having an attitude adjustment after bad things happen.
You just need to plug away and acknowledge you're frustrated but don't let those feelings determine your actions. There are a lot of times when I don't want to work out, and I just push through that and feel great at the workout. Never let your feelings determine your outcome or where you're going to go next.
Read the full article on MuscleAndFitness.com.