Simple Fall Activities to Get the Whole Family Into the Autumn Spirit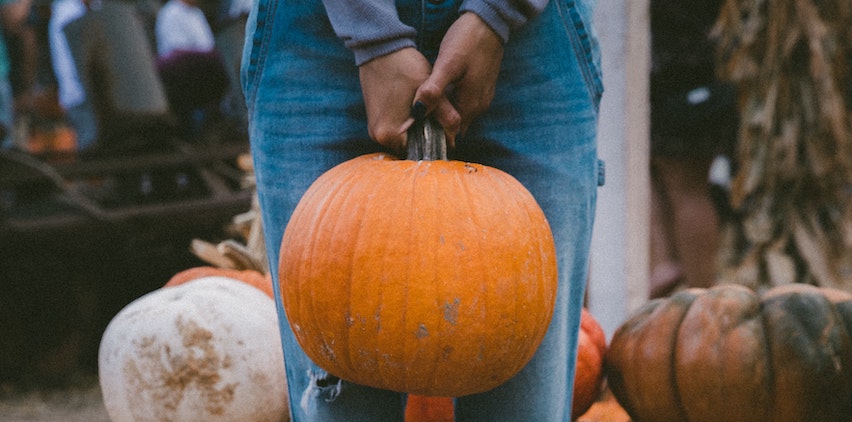 February 8, 2021 | Categories: Mental Health
With autumn finally upon us, we're in the mood to celebrate the changes of the seasons, cooler temps, and new foods and beverages that make this one of our favorite seasons. Here are some of our favorite ways to get into the fall spirit:
Fun Activities to Celebrate Fall Every Year
1. Three words: pumpkin spice latte.
There's nothing like that first sip of a pumpkin spice latte at the beginning of the season. Buy or make your own pumpkin spice latte at home with this Food Network recipe. You could also simplify it and add a pumpkin spice coffee creamer to your mug of java. (Or try these pumpkin-infused recipes.)
2. Visit a farmer's market and stock up on fall vegetables.
Some of our favorites are Brussels sprouts, cauliflower, squash and sweet potatoes. Chop them up and roast them in the oven as part of a hearty, healthy supper.
Try one of these recipes: Roasted Brussels Sprouts, Potatoes and Chicken; Cauliflower Shells with Cheese (a better-for-you mac and cheese recipe), Cinnamon-Roasted Sweet Potatoes and Garlic.
3. Go for a hayride at a local farm.
Take the kids or your nieces and nephews for hours of giggles.
4. Build a bonfire out back or make one in your fireplace.
Cozy up to it with mugs of hot apple cider or hot cocoa, fuzzy blankets, and soft music.
5. Start planning and crafting your Halloween costume.
Why not challenge yourself by crafting your own costume? It might just win #1 at a costume contest. We're sure we'll be seeing a lot of Stranger Things and Game of Thrones characters this year.
6. Plan an apple picking or pumpkin picking outing with your family and friends.
Not only will you bring back some delicious produce, but it also doubles as an awesome photo op with your loved ones.
7. Go for a walk outside and listen to the crunch of leaves underneath your feet.
Isn't there something magical about that sound? It's like nature's ASMR. (Taking a quick walk can even boost your energy!)
Read the full article on Coop Home Goods.