5 Ways Apple Cider Vinegar Can Soothe Summer Woes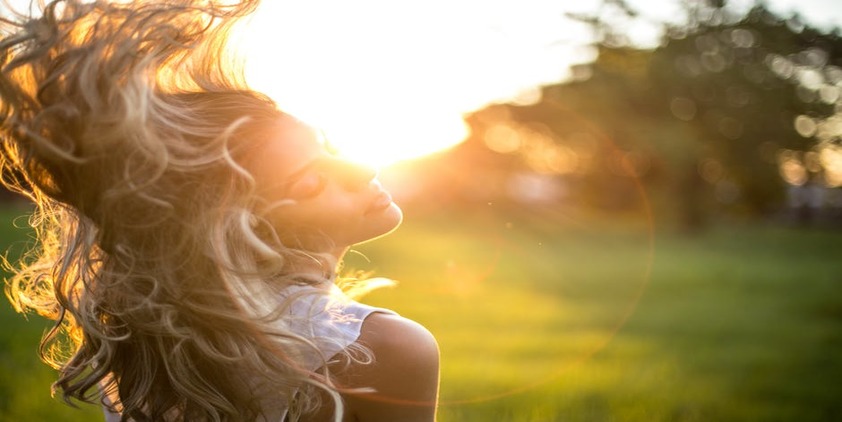 August 22, 2018 | Categories: Health
There are lots of clever ways to use apple cider vinegar outside the kitchen.
No doubt you've heard about all the amazing ways apple cider vinegar can boost your wellness efforts. But it can do so much more – especially during the sweltering days of summer. Here are some creative ways to incorporate this accessible, inexpensive kitchen staple that will help you solve some of the health and beauty problems of the season, so you can look and feel your best. (Get fast beauty tips here.)
Foot Odor 
Ease foot stinkiness by dabbing ACV on a baby wipe and swiping over feet. Or, mix two parts water with one part ACV in a tub or large bowl and soak feet for 15 to 20 minutes. This will make your feet an inhospitable environment for smelly bacteria, according to the Cleveland Clinic. (Just be sure you don't have cuts or scratches on your feet; the vinegar might irritate them.)
Acne 
ACV makes a good astringent for the skin to help with acne. Mix one part vinegar to four parts water and apply this diluted solution to your skin. Let it sit for about 15 minutes, then rinse off. The acid in apple cider vinegar can help fight bacteria and balance the skin's pH levels.
Dull Hair
Mix ACV with water in a spray bottle (starting with a 10:1 ratio of water to apple cider vinegar) and mist onto your hair to help restore shine to strands damaged by chlorine and salt water. Simply spray it on, leave it for three minutes, then rinse with cool water. It may also help with dandruff – but check with your dermatologist if the itch and flakes continue.
Skin Rashes
If your rash is due to a skin fungus or bacteria, ACV can help with the itching, inflammation, and irritation. Dilute apple cider vinegar with water (starting with a 10:1 ratio), dab a cotton ball in the solution, and apply it to the rash. While it may not clear up the rash, it can soothe irritated skin and provide relief. If you're not seeing results, you can increase the ratio of ACV to water but don't go exceed 4:1 and stop if there is any burning or redness.
Weight Loss
We all want to look our best in swimsuits and other skin-baring summer clothes. Incorporating apple cider vinegar into your diet each day may give your weight-loss efforts a boost. One study found that people who drink apple cider vinegar lost more weight than those who didn't, and other studies suggest it may help control blood sugar. But make sure to buy raw apple cider vinegar that contains "mother." This is a byproduct of the fermentation process and contains many of the important nutrients in apple cider vinegar.
More: 6 Surprising Foods That Help You Lose Weight
Read more at DoctorOz.com