5 Easy Ways to Transition Your Wardrobe from Winter to Spring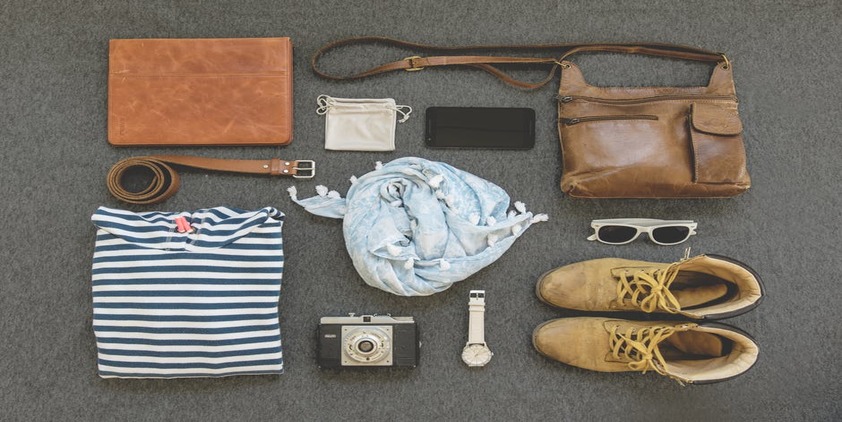 April 2, 2018 | Categories: Fashion
As the weather warms up, you probably get excited to shed your heavy winter clothes, ditch the black boots, and transition into bright dresses. Knowing what to wear during the spring, however, can be a challenge. The weather is often chilly in the morning but warm during the day, so you find yourself either powering through or needing a wardrobe change. You also can't decide if it's appropriate to wear vibrant colors when there's snow on the ground. If you're looking to update your look, learn how to upcycle your wardrobe!
Don't let the weather confuse your look! Follow these spring fashion tips for women of all sizes to transition your wardrobe into the next season.
1. Layer Like a Stylist
The best advice when it comes to transitioning your wardrobe from winter to spring is to layer. That way, you'll always be prepared to add to or detract from your outfit depending on the current temperature. Start off with a lightweight tank, layer on your blouse and then a cardigan or light sweater, and top it off with a trench coat or a printed raincoat. Pair it with a pretty scarf you can slip on if it's chilly in your office or when the temperature is lower than expected.
Mix and match neutrals—white, black, gray, beige—and then have a few bright, bold pieces to play with and change up your look. Learn about the anatomy of a dress shirt!
2. Add Color—Gradually
If you're a fan of bright colors, you might be tempted to go bold with all of your clothes as soon as the thermometer hits 50. Bright colors are always popular in the spring, so start slowly with a few pieces and add on as spring hits its stride.
Wear a colored blazer and layer neutrals underneath, like a plain sheath dress. Or, buy a signature bright spring coat. There's nothing like a cheery, colorful coat that gets compliments even on spring's wettest days.
3. Florals Are Always Trendy
Whether you're donning a printed sundress or love to break out that pretty blouse with a floral pattern, spring and flowers just go together. Look for floral patterns on different types of pieces, like a light kimono or a pair of shoes. You could also start with floral accessories, like earrings or a pretty scarf. Don't be afraid to get creative, as florals work on all skin tones and body shapes. It's all about preference and confidence!
4. Play with Pastels
Pastels are great for spring; it always feels nice to wear soft, light colors after the jewel tones of winter. Pastel mauves, creams, and even soft browns will show you're dressed for spring with classy, pretty neutrals. Lavender especially is a beautiful hue that's perfect for spring and looks great on everyone, too.
5. Mix and Match Prints
The trend of mixing and matching patterns is back, so if you held onto your printed clothes from a few years ago, you might have a solid base to add to. It's a tricky fashion maneuver, though, and it might not fly in every office.
Try it a few times on the weekends, perhaps starting with polka dot shirts (totally on trend this season) paired with printed or plaid pants. Or, dip your toes in with a printed shirt paired with a bold, patterned bag and shoes. Once you feel more comfortable and search fashion blogs for ideas, you'll discover which patterns are most flattering for your shape and personality.
Read the full article on Be My Best Me!