Money Advice: Mistakes Freelancers Make When Pricing Their Work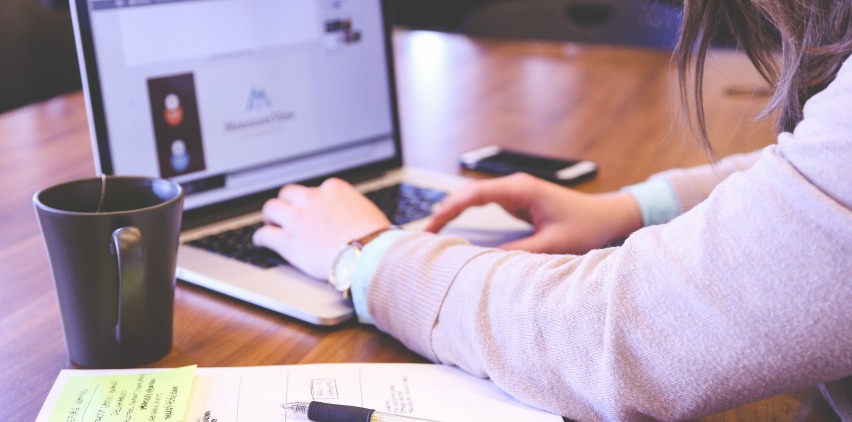 March 9, 2018
This blog post about pricing your work and making sure you're getting paid what you're worth as a freelancer is one of my most popular blogs on my site.
That's because how much writers get paid per article, per freelance project, per word is, well, all over the map. In this freelance writing blog post, I'll break down important factors to consider when you're pricing your freelance work, and pricing mistakes freelancers can't afford to make. (If you want to become a paid freelance writer, enroll in my online course!)
How Much to Charge for a Freelance Article?
• For one interview, one source, and about a 500-word assignment online, I try to get about $0.50/word from a client. That averages to about $250 an article.
• Hopefully that takes me two to three hours depending on how familiar I am with the topic, so my hourly rate seems like it is pretty good.
• Remember, that's my gross rate. When I estimate that at least 25 percent needs to be put away for taxes, I keep in mind that I'm getting paid about $187 for the assignment.
While I understand it's a competitive market in the freelance writing space, that doesn't mean you need to write for free or slash your rates to $10-25/article in order to secure the assignment.
If you're just starting out and using this time to build up experience and get clips so you can raise your rates later, you might need to settle for a lower rate in the beginning. (Learn more about how to start freelance writing when you don't have experience in my new course.)
Since I've been a freelance writer since 2006, I wanted to share five common mistakes freelancers make when giving clients rate information and pricing their work:
Breaking it down

:

Here's a sample of how long it might take me to write a one-interview, 500-word article based on light research, if I'm not very familiar with the subject, and if it's a new editor I'm working with.

• Research the topic, read up about it, consider whom I'd interview. (30)
• Determine the best outlet for the article. Then, who to pitch at that outlet specifically. (15-25)
• Craft the perfect pitch email. (15-25) (Read freelance article pitches that worked.)
• Get the assignment accepted and conduct some back and forth emails with an editor on the assignment details: word count, rate, due date, making sure that who I planned to interview is the type of person they'd want me to interview. (15)
• Finding the right source, which may mean going through an association's media relations department, contacting them, explaining who I am and who I want to speak to. (15-30)
• Securing the source's email, introducing myself, emailing the details about the article and determining the best time to talk to them on the phone for about 15 minutes. (10)
• Review the assignment, write up questions for my source that pertain to the article (10-15)
• Do the interview with the expert and record it. (15-20)
• Transcribe the interview. (30-45)
• Write the article. Again, this is the time to review the assignment (did they want 5 tips or 10?), and make sure whatever you were instructed to include in the article is there. (60-90)
• Send article to the editor. (5)
• Get edits back from an editor or clarify their questions. I might need to go back to a study, reread it, and get a new stat, go through my interview notes, or provide something else. (20-30)
• Send the article back to the editor for final approval. (5)
• Create an invoice and send it to the appropriate contact. (5)
• Once the article is LIVE online, I'll share it in my social media channels, email the source(s) with the link as well as my clients' social media handles and mine. (10)
• This is a good time to reconnect with the editor and provide another article idea.
• Stalk mailbox or bank account for the next 30-45 days for your payment. If this takes longer, you might need to reach out to the editor, accounting department, or someone else at the company to make sure they have all of your paperwork and cut the check. (5-10)

On a conservative estimate of these timeframes, I'm up to about 270 minutes, about 4 hours and 30 minutes.

It's funny, I estimated the writing process breakdown to be about two to three hours, but I wasn't factoring in all the emails I send and those back and forth exchanges–they add up! Learn more about how many hours freelancers write each week.

With this breakdown, you can see that a $187 NET paid article that takes over four hours (including researching, writing, and back and forth time), putting me at $45/hour rate for all the work done when I'm accounting for the little things.

Rates differ a lot from client to client, and my rates change depending on the scope of the project and how busy I am. For my freelance writing business, rates are a fluid component, but it's important to have a goal in mind of what you want your "hourly rate" to be when you're pricing out article assignments.

If you're interested in learning more about my freelance writing tips, enroll in my self-directed Freelance Writing Online Course!

What do you think about the breakdown of this process? Is it accurate for you?

Tags: freelance rates, freelance writing, freelance writing course, freelancer, writing rates