How to Get Started as a Freelance Social Media Manager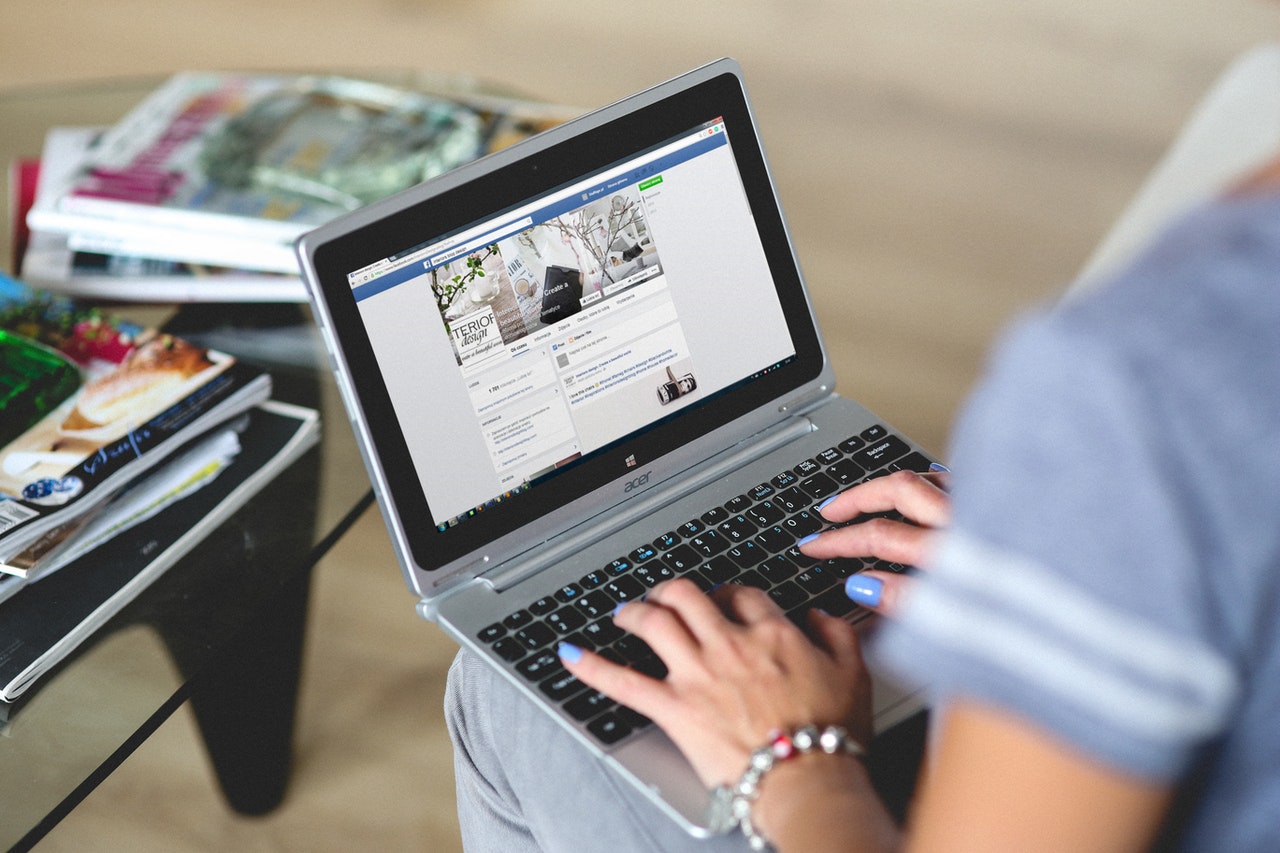 June 26, 2022
This is a guest post from business owner Kevin Urrutia. Read more freelance writer guest posts.
Have you ever considered becoming a freelance social media manager? Now is the perfect time to do it.
Working as a social media manager is an excellent and gratifying career move. You have control over your schedule, choose which clients you want to work with, and make a difference for companies worldwide. (BTW, these tips will help you become your own social media manager.)
Now, who would not want that?
If you want to start a career as a freelance social media manager, here's what you need to know.
Everything You Need to Know About Being a Freelance Social Media Manager
What Do Freelance Social Media Managers Do?
Before we can get started, we will first discuss what a social media manager does. These people create campaigns on social media platforms that will help their clients achieve results. This campaign can either be visual, text, or with mixed elements. (Related: Everything You Need to Know About Social Media Marketing Services)
Social media managers work to produce content for the companies that they work with regularly.
The typical duties of a freelance social media manager include:
Planning or scheduling content across various social media platforms like Facebook, Twitter, Instagram, Snapchat, Pinterest, and even LinkedIn
Analyzing, tracking, and reporting a campaign's performance to the client
Growing social media networks
Generating quality leads
Enhancing a business' visibility
How to Become a Freelance Social Media Manager
Here are steps to follow if you're thinking about starting a freelance career as a social media manager.
1. Learn Online Marketing Fundamentals
Remember: Social media is included in most companies' overall online marketing campaigns. Therefore, a company has to put in the effort to gain online visibility and enhance its leads.
If you don't have a degree in marketing or come from a marketing background, you might have to start from scratch and learn the basics.
You need to learn the fundamentals of online marketing. It also helps that you seek appropriate training to become the best in what you do. Learn how you can use different social platforms effectively and how they can complement your entire digital marketing efforts. If you want to check out social media marketing courses, here are our top two recommendations:
At Voy Media Advertising Agency NYC, we always tell clients that they don't need to become an expert. However, they should know what social media marketing can do for their business. A freelance social media manager needs to be able to communicate to the client how their services will positively impact their business. (To kick start your own freelance business, sign up for my "Get Paid to Write" course for beginners.)
2. Master Some Online Marketing Skills
At first glance, becoming a freelance social media manager might appear like an easy job. However, that's not entirely true. There are a specific set of skills that social media managers need to master. (This freelancer FAQ also busts myths about required skills for writers.)
These include:
Strong communication skills
Data analysis skills. A/B testing allows social media managers to optimize posts, especially now that marketing has become more data-driven.
Flexing creative muscles. This allows your client to stand out from the rest of the competition. Social media platforms give you plenty of room to experiment. The key to success is trying out different posts and understanding what sticks and what doesn't.
Graphic design skills can also be handy if you're planning to publish compelling and engaging posts. Creating attractive images and graphics via Canva and Photoshop gives you a competitive edge over your competitors.
Providing exceptional customer service is also crucial. Drawing in more customers is the number one reason most businesses have social media accounts.
(Looking to bring in more money as a freelancer this year? Add this PDF to your educational resources list.)
3. Build Your Social Media Presence
Creating your online profile is one of the best ways you can look for new clients.
When you build a solid social media presence online, you can use it to show off your social media skills and prowess to prospective clients.
Ideally, it would help to create an online profile that lists all the social media marketing services you offer. This includes SMM strategy development, social media audit, social media management, and more.
Moreover, you can use your social media profiles to experiment with some tactics you learned somewhere else. That way, you would know what strategies you would recommend to your clients.
(Freelancers, building social media presence should be on your monthly marketing plan.)
4. Choose Which Platforms to Master
This brings us to our next point – picking which social media platforms to use and master. As a freelance social media manager, you should be proficient in using a particular social media platform.
If you learn to use a couple of them, you'll attract more companies searching for someone with your skills, whether that's Instagram, TikTok, Facebook marketing skills, LinkedIn, Twitter, YouTube or another. freelance platform.
Note that every platform is different from others. Start by mastering the platform you like the most, knowing everything about it, and don't forget to practice.
The more you demonstrate your expertise on a particular platform, the more clients will want to work with you. They will be compelled to hire you as their social media manager because they believe that you know what you are talking about.
5. Create a Website
Your website serves as your resume. Use that platform to show who you are as a person because others will trust you to manage their social media.
The most attractive candidates out there are the ones that are trustworthy and reliable.
Also, make sure that you place the links of all the social media profiles you manage on your site so potential clients can see who you've worked with. (Wait, how much does it cost to hire a web developer?)
6. Pitch Relevant Prospects
The next step is to research the companies you want to work with and create a strong pitch on how you'd like to help. (Check out these article pitch examples to land a freelance writing gig.)
Here's a step-by-step guide on how you can pitch yourself to new clients:
Identify the brands that you want to work with on Google, social media, etc.
Search for a brand or company's contact details, and list them out in a spreadsheet.
Come up with a pitch that details who you are, what type of services you offer, and how you can provide value to the client.
Personalize it with your client's name, send it over via email or any other channel you contact.
If you don't receive a reply, follow up in a week or two.
7. Plan Your Content Strategy
Planning is vital to keep things in order. This frees up your valuable time as well. Keeping a weekly (or monthly) content calendar takes off the pressure of planning up to the very last minute with your content.
Crafting a content calendar will guide you with this process. Also, using free tools like Google Spreadsheet can help.
To become an effective freelance social media manager, you need to develop the skills you will need in order to deliver results for your clients. This includes knowing the ins and outs of social media marketing and how to maximize each platform for business growth.
You should also be well-versed in running various social media marketing campaigns to achieve the best results.
You should also be aware of the top key performance indicators (KPIs) that you need to track:
Engagement
Social shares
Conversion
Follower growth
Referral traffic, and more.
(If you're looking to hire a content strategist for your company, contact Diana Kelly Levey here.)
How Much Do Social Media Marketing Jobs Pay?
According to Zip Recruiter, the average hourly pay for social media marketing jobs is about $20 an hour, but that might be for an entry-level role. Annual salaries for a freelance social media manager can go as high as $100,000. (Related: How Can Freelancers Make Six Figures a Year?)
It's also worth noting that freelance social media managers have average salaries ranging from $35,000 to $75,000. Rates may vary, with plenty of opportunities for advancement. There's also an increase in pay depending on one's skill level, location, and experience.
To become an effective freelance social media manager, you need to develop the necessary skills. This includes knowing the ins and outs of social media marketing and how to maximize it for business growth.
You would also want to know how to run various social media marketing campaigns to achieve the best results. Good luck!Kevin
Urrutia is a founder of Voy Media Advertising Agency in NY. He helps businesses maximize the benefits of Facebook Advertising . Voy Media thoroughly studies each client requirement and comes up with tailor-fit solutions to bring about the best results.
(This post contains affiliate links.)
Tags: freelance, freelance writing, freelance writing tips, freelancer, guest post, social media, social media management