How to Land Higher-Paying Freelance Clients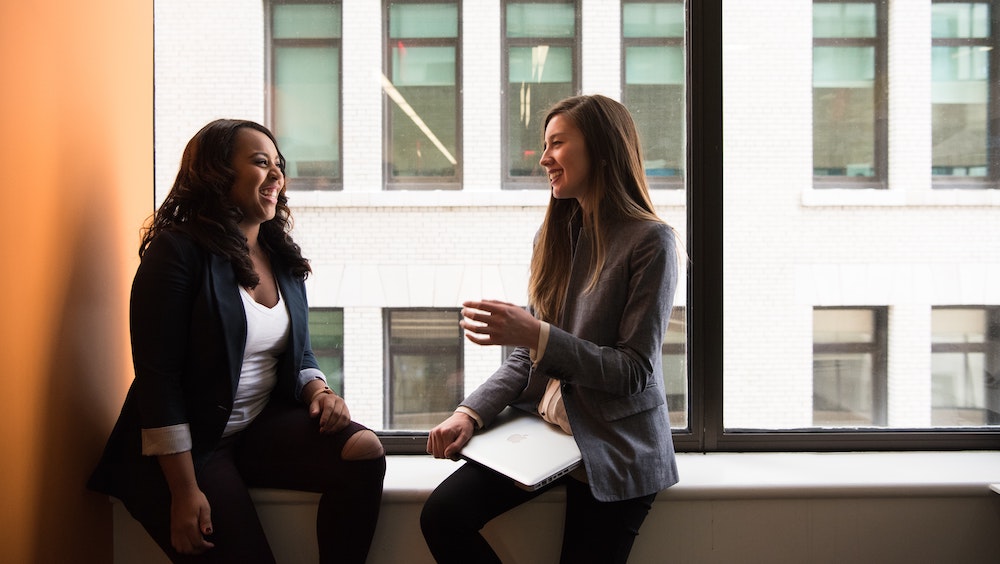 December 27, 2021
Want to make more money freelancing next year? Of course you do! Here are some freelance writing tips to help you achieve that goal of earning six-figure income as a freelance writer.
One of the most important things to learn how to do as a freelancer is to find high-paying freelance clients and walk away from those lower rate freelance assignments and clients that don't serve you. (You should also try to avoid one-off assignments from freelance clients.) You need to find clients that align with your freelance goals—especially if that goal is to become a six-figure freelancer this year. (Wait, how much do magazine writers make in the first place?)
Sometimes I've taken on lower-paying assignments when business was slow, but then I found that if I wasn't passionate about the topic, or if it took me a few hours to work on the freelance assignment, I would feel annoyed about how much money I was "losing" because the rate wasn't great and I didn't have time to find better-paying clients. Ideally, I try to earn at least $100 an hour freelance writing. Don't fall into that trap of taking on assignments that don't pay well if you don't have to and avoid making the same money mistakes I did as a freelancer.
Here's how to earn more money as a freelancer and get more high-paying freelance clients.
How to Find Freelance Clients That Pay Well
1. Work your network.
Referrals from employees at previous full-time jobs probably accounts for about 70 percent of my business. But Diana, I don't know anyone in publishing! I heard that whine. Do you know anyone in any business? I'm willing to bet you know people whose company has a blog, newsletter, email newsletter, or website with content and editorial needs. Let those people know you're a talented freelancer and can help with their editorial needs. Relationships are so important in freelancing and you need to maintain them in order to be a successful freelancer. (Don't forget to re-read this post 'What Skills Do You Need to Become a Six-Figure Freelancer?')
2. Practice your ABGs.
No, that's not a typo. I borrowed it from podcaster Jordan Harbinger. Instead of the sales tool "Always Be Closing," ABG represents "Always Be Giving" or "Always Be Generous." That means you should look for opportunities to give to your network, whether that's referrals or free content to newsletter subscribers. (Remember to sign up for my e-newsletter on my home page and get a FREE PDF of 10 Pitches That Worked.) If a client comes to me and I don't have the bandwidth to take on a new project or assignment, I try to refer them to another freelancer who can help. If the assignment is lower-paying than I would like to receive and they can't budge on the freelance rate, I'll see if a freelance friend might be interested in taking that on for the client so they can earn money and the client is happy. (Turn to these article pitch examples to snag clients in the first place.)
3. Update your LinkedIn profile.
Make sure you're using a high-quality photo that shows your face (I suggest avoiding selfies—especially car selfies), write a solid "summary" that includes words people will use to find you, write a strong profile headline, and look at your competition for the phrases and terms they use. Check out the "People also viewed" section on LinkedIn and see if they are using keywords that should be on your profile. Remember to include your email address so clients have a way of getting in touch with you. Feel free to connect with me on LinkedIn with note that you found me from this freelance writing blog. (Learn more tips to earn a six-figure freelance salary from LinkedIn.)
4. Launch your website.
If you build it, they will come. Even better than a bunch of ghosts to your baseball field…your clients will find you. (Sorry if that 'Field of Dreams' reference went over your head.) Let your potential clients see what you're offering and stop wondering why you're an Internet ghost. Launch a barebones freelance writer website that has some of the work you're proud of on it, your "About" page, and what freelance services you can provide for clients, as well as a way to contact you. I also suggest your social feeds be on your website as well. I like WordPress and SquareSpace when you're starting out. (Learn how to build a freelance writers website in my Freelance writing weekend e-course.)
5. Write an interesting "About Me" page.
You want to come across as professional and brag a bit about your accomplishments but also show your voice and style as well. In my "About" page, I take you on a journey of my first published writing—on the walls of my childhood home. Convince someone that they want to hire you and work with you. You're fun! You're talented! You do things besides type on your laptop! (Check out these 5 tips to make more money freelance writing this year.)
6. Look for clients on social media.
Scan the brands and people you're following and already reading. Dig around to determine who might run the content on their website or blog. Pitch that person and mention a great post you saw them share on social media. Full circle action here! (Here's how freelancers should use social media to make money.)
7. Get semi-professional or professional photos taken.
I'm not advocating for your 1980's mall glamour shot but you need a need a clear, high-res, well-lit photo that you can share on LinkedIn, your website, and any other profile you create online. Many websites now want each contributor to have their own page on the site with a photo, a description about you, and your social feeds. It's a great opportunity to use their audience and grow your network. Ask a friend with a nice digital camera, or, use a high-quality smart phone camera and make sure you have good lighting. I recommend getting a couple of shots with different looks if you have time. If you're fitness writer or yoga pro, you might want your photo to reflect that. If you're a fashion blogger, get some photos that reflect that. Do I think you should get freelance writing jobs based on your looks? No. But when an editor asks for a photo and bio to include, it's helpful to have some recent photos at your fingertips that you're happy with. (Here's a recent bio on ApartmentTherapy.com and another one on Muscle & Fitness)
If you like these tips, I take a deeper dive into how to execute each of these and more to grow your business as a freelance write in my e-course "Get Paid to Write" on Teachable. (Still have questions about the gig? Study this freelancer FAQ.)
Tags: article ideas, business, content strategy, freelance, freelance rates, freelance writer, freelance writing, freelance writing course, freelance writing tips, freelancing, making six figures freelancing, money, podcasts, productivity, six figure freelancing, six figure income, six-figure freelancer, writing tips