How to Become a Paid Freelance Writer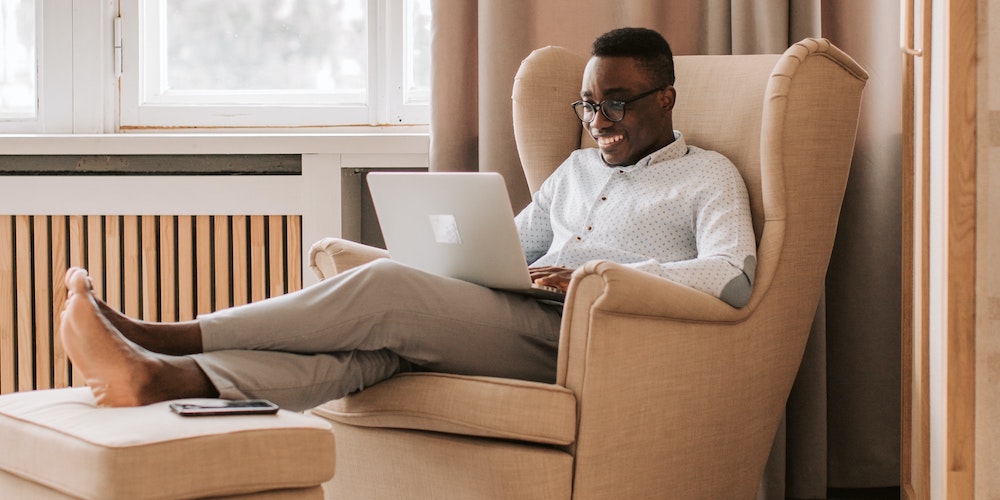 May 10, 2021
Whether you want to launch your full-time freelance writing career or you're interested in dabbling in freelancing as a side hustle, you've probably wondered, how can I make money writing online? Here are some key components of getting started and becoming a successful freelancer if you're a beginner freelance writer – including how to write an article pitch. (Psst, don't forget to check out this freelancer FAQ guide.)
How to Make Money Online Freelance Writing
Step 1 to make money online freelance writing: Educate yourself on the ins and outs of freelancing.
Step 2 to make money online freelance writing. Decide what type of writing you want to do.
Step 3 to make money online freelance writing: Search for freelance writing jobs.
Step 4 to make money online freelance writing: Pitch your article idea!
Write the perfect article pitch. If you need help, get 9 tips on how to write a pitch for an article. Then, email freelance pitches on Tuesday, Wednesday and Thursday: Whether you're sending an intro email to a new client or you're sending your best article pitch to an editor, I think that midweek is one of the best times to email an editor. Sure, the editor's schedule is still packed with meetings, but by Tuesday afternoon, they probably trudged through their Monday to-dos and some meetings and are better prepared to make long-term decisions about story assignments (at least, I was when working on staff at WeightWatchers.com, Prevention magazine, and Muscle & Fitness magazine). Look to these freelance pitches that got accepted as a guide.
Step 5 to make money online freelance writing: Negotiate like an experienced businessperson.
Step 6 to make money online freelance writing: Create content that fits your client's wants and needs.
When creating great content, it should align with the client's core values, be something the ideal audience wants to 'like' and share on social, be easy to find (like having a prominent link to a blog on the website), and be original and fresh. Remember, it could even be a thought-provoking piece, like a thought leadership article on LinkedIn or an op-ed. Make sure you run down your client's checklist of what they wanted the assignment to include before you turn it in.
Step 7 to make money online freelance writing: Get paid and turn your client into a repeat client.
After your editor approved the assignment, send over your invoice and wait for the money to roll in. While that's happening, tell them how much you enjoyed working with them and pitch them a new idea. I love working with new clients but getting set up with the paperwork, investing time to learn what they want, nailing their tone and voice, and getting paid in the beginning takes hours. Do that for 10 to 15 new freelance clients a month and you'll be spending a lot of time on research and admin work and not as much on writing or turning in assignments. (Here's more on why freelancers should not take on too many one-off clients.) Look at the clients who are giving you steady, repeat work for a solid pay rate and see if there are more assignments you could be doing with them. Get success tips from experienced freelance writers here. (Hold on, how much do magazine writers make?)
What are your tips for making money freelance writing online?
Tags: content strategy, freelance, freelance rates, freelance success, freelance writer, freelance writing, freelance writing advice, freelance writing course, freelance writing tips, freelancers, how to make more money, six-figure freelancer, success, writing advice, writing rates, writing tips