How Three Months of Marketing Resulted in $10,000+ Worth of Freelance Assignments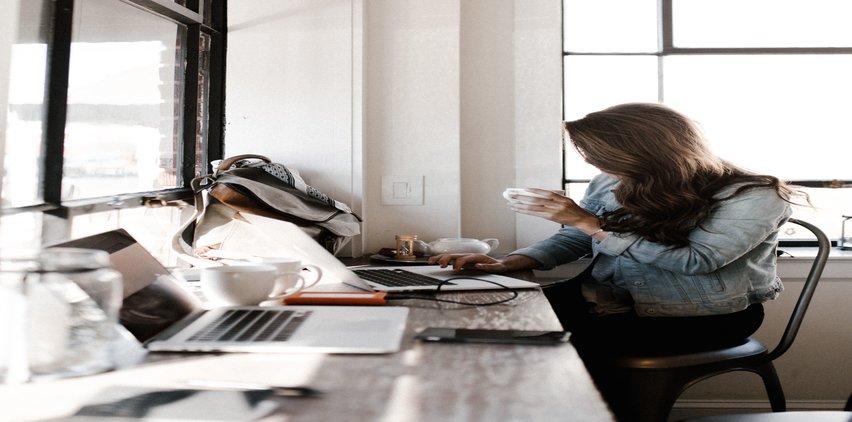 April 16, 2020
I have to admit, I sort of took it easy this summer workwise.
After 13 years of freelance writing and six years of full-time freelance writing, I've gotten a sense of my slow seasons. It used to be the first two weeks of August but in recent years, I realized the slower pace and out-of-office responses started taking place around July 4th.
So I hustle in the spring, often working six days a week (not full, eight-hour days mind you) and then when all of those projects are wrapped up, I spend the summer marketing and doing ongoing work for anchor clients.
This summer, I took advantage of the lighter workload and wrote an e-book, created a new weekend jumpstart online course, and joined a 6-week marketing challenge on a subscription membership website with a group of professional writers.
Although I do marketing for my freelance business weekly, the challenge was the push I needed to motivate me to focus on reaching out to new clients and following up with old clients in order to drum up new business for the fall.
Here's what worked for my freelance writing business this summer that I recommend you try when you want to find new clients and get higher-paying assignments:
5 Ways to Find More Freelance Writing Jobs
Get back in touch with previous freelance clients.
I reached out to clients I worked with this year and in the past two years. I checked on LinkedIn to see if they changed jobs and reconnected. I also reached out to two new editors at websites I previously wrote for and introduced myself. One of them told me she was happy I reached out and said I could send her pitches for the fall. Now I have a new contact made at that site and $2,000 worth of business lined up for the next few months. I had a call with the other editor and am waiting for that project to kick off. Here's how to find freelance clients.
Set marketing goals for the week and track them.
One of the activities in this challenge was to declare your goal for the week, how many letters of introduction (LOIs), you were going to send to new clients and the number of freelance pitches you were going to send to existing clients. In addition to identifying a goal for the week, I wrote down who I emailed, who connected with on LinkedIn, how many pitches I sent and what happened. (We were in a 'competition' so we received points for pitches sent and for assignments given.) If the end of the week was approaching and I didn't hit my goals, knowing I'd need to report my progress at the end of the week pushed me to send out emails to editors and to follow up on pitches sent. It's no secret that declaring goals can help people be more likely to stick to them. Find a freelance friend who can check in on your progress. Here's what to do when you don't hear back on your pitch.
Stay in touch for a few months.
I reached out directly to the new editors of a client I wrote for through an agency a few years ago and introduced myself. After two months of emails to set up a call, I now will be working with their new team on some editorial assignments in the coming months, with assigned work estimated at $1,500 or more.
Last year I kept following up with a potential client every few months. The marketing contact finally had a budget approved to assign out articles this summer—about eight months after our initial contact! I was able to secure some ongoing monthly assignments for about $575. Be tenacious (not annoying) because your timing might eventually be perfect and they'll need freelance writers.
Update your website, LinkedIn profile and content marketing profiles.
I try to stay on top of updating my freelance writing blog weekly, sharing posts on social media several times a day with my latest articles and other freelance writers' relevant content, as well as updating my LinkedIn profile weekly and keeping content marketing profiles up-to-date. Yes, it's easier to do this when business is slower but I've had marketing managers tell me that updating my Contently, Skyword, and ClearVoice profiles often makes it easier for new clients to see my work and for me to stay top-of-mind when new projects need to be assigned. I believe updating these sites with new links is why I was contacted by one new Contently client and received about $2,700 worth of business. Have you set your profiles up on these content marketing sites yet?
Respond to pitch requests in a timely manner.
We all lose touch with some freelance clients due to our own busy schedules, or, they go through a period of assigning out articles in batches and then things slow down few months. When one of my content marketing clients sends out pitch requests on Contently, I try to respond with a pitch within a few days. Being nimble with these and allowing time in my workweek schedule to respond to pitch requests when they came up resulted in over $2,200 in freelance assignments in three months. Here's how to find new content marketing clients.
It might seem like some of these assignments came about with little effort and were purely lucky with the timing, but I sent out about 15 or so emails each week this summer to follow-up with previous editors and clients, introduce myself to new clients, and connect with other potential clients on LinkedIn. Marketing and staying on top of pitches sent is a great way to drum up new freelance business in slower seasons.
Consist effort pays off, which is why you need to constantly be marketing, even when you're busy.
Like these tips? Learn more about how you can earn six figures freelancing with my one-on-one freelance coaching services.
Tags: clients, content marketing, content strategy, find freelance clients, freelance pitches that worked, freelance rates, freelance writing jobs, freelance writing tips, freelancer, marketing, pitches