Should Freelancers Create Marketing Plans?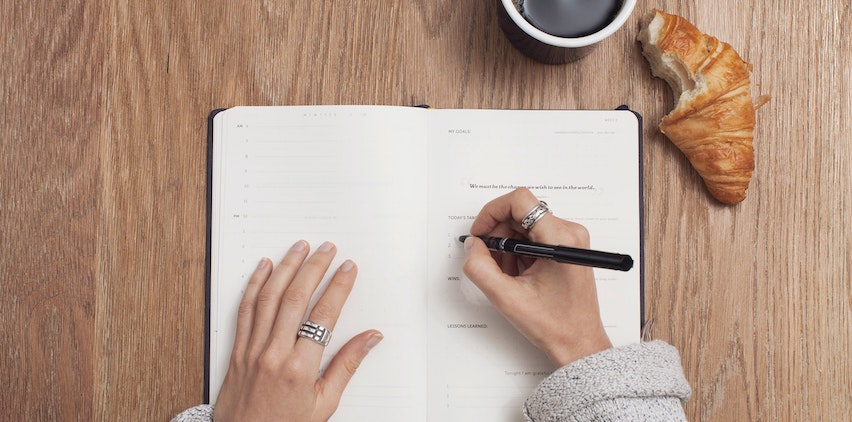 December 13, 2021
I never used to have a solid freelance marketing plan that I followed each week, month, and year and if I'm being honest, I find marketing myself and my services one of the most challenging parts of freelancing.
Marketing for freelancers means different things to everyone, and my marketing efforts have evolved over the years as my business (and my freelance writing goals) has changed. If you're looking for examples of a freelance marketing plan, I included my 2022 marketing strategy below.
I've been posting articles I wrote on social media, connecting with editors, retweeting and sharing interesting articles on social media for many years (some of the best practices to boost your freelance business in just 15 minutes). I've also been pitching editors and potential freelance clients article ideas and my background to see if they could use my freelance skills and services. Those are both forms of freelance marketing.
Other times, my freelance marketing has to do with my freelance coaching and teaching services and sharing details about those services in my newsletter or in social media used to feel the most uncomfortable.
Although I've had a freelance writing website since 2006, had a freelance writing tips blog for a few years, created an email newsletter and eventually launched freelance courses online and coaching services, there are times when it felt uncomfortable to share what I was doing with others and ask them to enroll. It still feels sales-y at times, but I know that my products and services were designed with the intention of helping others learn how to become freelance writers and they do just that. So I tell myself to get over it.
Many of us are trained not to be boastful, but in order to get freelance writing jobs, you need to put yourself out there consistently and let potential clients know how great you are.
While I set freelance goals every year, I never had a freelance marketing plan that I developed and tracked. I know that when I get busy, working on putting myself out there gets shoved to the back burner. This year is different. I created a Google spreadsheet with my monthly freelance marketing goals. (P.S. Here's why freelancers should constantly be marketing.)
See My Sample Freelance Marketing Plan This Year
Here's where I'm concentrating my freelance marketing efforts each month.
| | | |
| --- | --- | --- |
| MARKETING | GOAL | WHAT ACTUALLY HAPPENED |
| New Blog Posts | 1 | Date I published it and if I produced more |
| Updated Blog Posts | 3 | Refreshing older posts is important for SEO and to help new readers find them while also making sure the content is relevant. (Related: Here's How I Write Freelance SEO Blog Posts for Clients) |
| LOIs weekly (new and follow ups) | 15-20 | I add to this number every week and tally up at the end of the month. |
| Newsletters | 4 | Checking off that these are written and sent out consistently. |
| Promo newsletters | 1 | I'll try to get one of these out every month or every other month. |
| Guest blog | 1 | My new goal is to produce a guest blog on another site every month or every other month, depending on my availability. |
| Podcast | 1 | I'm trying to keep podcasts in mind as a marketing option, in which I'll be interviewed by a podcaster and can reach a larger audience. (After all, podcasts have helped me grow my freelance business.) |
| Get quoted in a blog on another site | 1 | I see calls for comments and quotes on freelance writing topics at times and try to help other writers out. |
| New newsletter subscribers | 40 | I set a conservative goal like this and hope that my other marketing efforts grow my audience and encourage new readers of the blog to sign up for my weekly newsletter. |
| LinkedIn article | 1 | I'd like to write a LinkedIn article on my profile each month to stay relevant on that platform. |
| Linkedin posts | 2 | I'll try to share something I worked on or an interesting article I read or something impressive a client has done and post it on my page. |
| Add new clients and niches to LinkedIn | | This is a reminder to continue to update LinkedIn so my name comes up in search results. (Try these tips to find freelance jobs on LinkedIn.) |
| Social posts weekly on Twitter and Facebook | 50-60 | This is also a reminder for social media to be scheduled each week. |
| Get my blog picked up on another site. | 1 | I'll occasionally answer a call from a freelance writing organization or a writing group to share a blog post or something noteworthy I worked on. The more my blog and links to my site are on third-party sites, the more likely my website and content will rank higher in Google. |
| Contribute answers to Reddit, Quora or Facebook posts | 2 | I try to share my knowledge and experiences on some Facebook groups and on questions posted on Reddit threads and Quora since that's where other freelancers gather. |
I'll probably also work on providing fresh email capture landing pages and PDF downloads each quarter, as well as update Pinterest with designed images and my latest blog posts.
What may be surprising is that my marketing goals aren't focused as much on finding new clients and work as they may have been in the past. I pitch editors weekly and follow-up with previous clients and potential new clients consistently each week. But these practices are almost second-nature to me and the rest of these marketing efforts quickly fall to the wayside when I'm busy.
If I look at this document halfway through the month and I haven't hit most of my goals, I know it's time to dig in and concentrate on looking for opportunities to market my freelance writing blog and services and to grow my audience.
I'll eventually need to add YouTube, Instagram posts, and work on other freelance marketing initiatives for my business in the future when I get more time.
What's on your freelance marketing plan?