Freelance Article Pitches That Got Accepted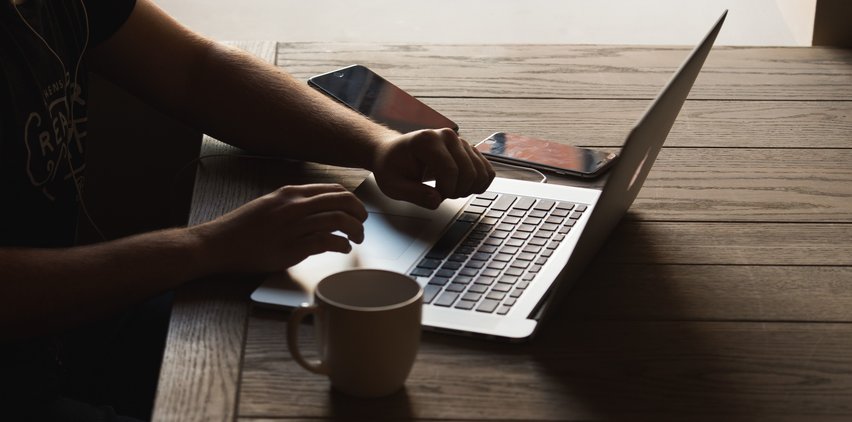 September 26, 2022
In this updated freelance writing tips blog post on magazine article pitch examples, I'm sharing the article pitch template I use in my emails to editors to pitch them article ideas. Here are some article pitch examples that worked after I sent them to editors, got their feedback on the pitch, and the final results that turned into successful freelance assignments.
Remember, after you review these magazine article pitch examples, here's how to find an editor's name to send your pitch to, and check out these reasons why an editor didn't respond to your freelance pitch.
You might be wondering which outlets you should spend time writing article pitches for and the types of freelance writing you should start with. I suggest starting with these most profitable freelance writing niches of 2022.
If you like this freelance article post that includes magazine pitch examples, download more article pitch examples in my PDF "20+ Freelance Article Pitches That Sold" here. You'll be able to read more examples of magazine pitches that wound up in magazines such as Men's Journal, Fitbit, Apartment Therapy, Shape magazine, and more.
(CUSTOMER REVIEW: "I've been reading all of your published articles from the PDF and have enjoyed every one!" – Neal F.)
Freelance Article Pitch Examples That Sold
Learn how to write freelance article pitches that work with the following article pitch examples.
Article Pitch Examples #1: For Men's Journal Online
Hi [EDITOR NAME]
I was on a Woolmark press trip a few weeks ago testing out products with outdoor workouts and even doing yoga indoors to see how the products wick. They retained their shape after washing and didn't even smell after using them one day and letting them air out (it was part of the testing they recommended we do.) That's a pretty good perk considering many high-end fitness clothing isn't cheap so if you had to wear them twice in a week, it's NBD.
So I thought the Men's Journal readers might be interested in learning more about why they should look for this fiber as they update their wardrobe this winter. (I've written some fashion pieces for Men's Fitness before:
https://www.mensjournal.com/style/anatomy-dress-shirt/
https://www.mensjournal.com/style/your-guide-falls-top-10-accessories/
Why Wool is Having a Serious Fashion Moment
X New, Stylish Ways to Wear Wool From Head to Toe
(I see you have this older piece.) [LINKED TO A RELEVANT PIECE ON THEIR SITE.]
Wool blends (particularly Merino wool, that softer, no-itch/sneezing type) are being incorporated into more high-end fashion lines than ever before. No longer a product you strictly associate with sweaters and socks, wool has made its mark on fashion runways. Companies incorporating wool blends include P.E. Nation for activewear, Adidas, 3.1 Phillip Lim, All Saints, APC, Lululemon, Theory, Olivers, Under Armour, Michael Kors, and many designers in between. I propose a slideshow highlighting shirts, pants, underwear, coats, activewear, sneakers, hats, gloves, etc. that feature wool.
Thanks for considering this idea.
Best,
Diana
Why this freelance article pitch worked:
I had a previous relationship with the assigning magazine editor so my pitch didn't need to be as formal as if it was an introductory magazine article pitch.
I used examples of similar article topics they had on the website that I worked on before so the editor knew I had experience with this subject matter.
I showed an older article on the site that this would be different from.
I let the editor know why the topic was relevant and trendy right now.
EDITOR'S RESPONSE:
I'd be interested in a fitness roundup of the best wool workout gear for winter! Does that work for you? (THEN WE CONFIRMED THE RATE, WORD COUNT AND DUE DATE.)
FINAL LIVE ARTICLE:
The Best Wool Workout Gear to Keep You Dry and Warm
Article Pitch Examples #2: For Potential New Brand Freelance Writing Client
SUBJECT LINE: Intro to experienced content marketing writer and magazine writer
EMAIL BODY COPY:
Hi [EDITOR NAME],
I hope this email finds you well. Congratulations to your team on the first-place win in the #ConV2X competition.
I wanted to introduce myself and inquire about whether Happify uses freelance writers. I'm a content marketing writer with an editorial background somewhat similar to yours at magazines and websites, writing for magazines, websites and content marketing clients since 2006. My focus has been on health, weight loss, and wellness but I particularly enjoy reading about and reporting on psychology topics.
My clients include Headspace, Nike, Oribe, Noom, Alex and Ani, Pfizer, Walgreens, Walmart, CVS and more.
You can see what clients and editors have said about me on my clients page as well as samples of work on my website. I have also included a few relevant clips below.
I look forward to hearing from you and hopefully working with you in the near future.
Best,
Diana Kelly Levey
[INCLUDED RELEVANT CLIPS]
Why this freelance article pitch worked:
My subject line let them know that this was an introductory email to a writer
I included something relevant about the company to show that I was following them and their news.
I had links to my clients and named some big brands they'd recognize in the email. (Don't stress if you don't have many clients and big names to drop: Here's how to find freelance writing jobs for beginners.)
I included article examples I wrote for previous clients that were similar to the content they feature on their website. This shows that I already know how to write content in their niche.
EDITOR'S RESPONSE:
Hi Diana,
Thanks for reaching out! We do work with freelance writers, and I was impressed with your clips. We're always looking for consumer-friendly articles that help our 3 million+ users improve their emotional health and well-being, whether that means dealing with loneliness, improving relationships, boosting self-compassion, sleeping better, or setting meaningful goals, among many other topics. What is your rate?
Best,
EDITOR
THE FREELANCE ARTICLE PITCH THAT GOT ASSIGNED
[From Diana]
How are you? I hope your holiday season is going well since we last connected.  I'd be happy to flesh these freelance article ideas out more if you'd like or come up with more article pitches for nutrition and fitness Revive's sections since you're probably beefing those up for January.
"Could CBT Solve Your Sleep Problems?"
A recent study on inmates found that completing just one hour of cognitive-behavioral therapy (CBT-1) session was effective in preventing the development of chronic insomnia in 73 percent of prisoners. After one month of the treatment, the prisoners reported a reduction in anxiety and depressive symptoms.
Granted, you probably don't have the same sleep stressors and life concerns a prisoner faces that may interfere with sleep, but that doesn't mean the average adult should dismiss this therapy. A 2015 studyhad found that a one-hour cognitive behavioral therapy session led to a 60 percent reduction in insomnia symptoms in the general population.
I just finished editing a 100-page magazine on Sleep for a client and found that many sleep experts suggested CBT to help with a number of sleep issues besides insomnia, from helping seniors deal with sleep problems, to sleep apnea, people who have chronic pain and sleep, anxiety, and more.
I'd like to write an article covering how CBT may be the answer to readers' sleep problems and how it can improve their overall mental health.
Why this freelance article pitch worked:
I included a timely study hook.
I mentioned another study that would support the article concept.
This article pitch example showed that I had experience covering the subject matter.
EDITOR'S RESPONSE
Hi Diana,
Great to hear from you! We actually use a fair number of CBT exercises in our 4-week sleep track on Happify, and you're right, there's a great deal of research around CBT as an effective way to treat insomnia as well as occasional sleep problems. Let's explore this one further!
Would 12/18 work as a deadline?
FINAL LIVE ARTICLE:
Could CBT Solve Your Sleep Problems?
Article Pitch Examples #3: For Headspace
SUBJECT LINE:
Pitch: The Mindful Way to Spend Money This Holiday Season without Going Broke
EMAIL BODY COPY:
Hey EDITOR'S NAME,
How are you?
I saw this piece "mindful money tips" on The Orange Dot and was wondering if you'd be open to a piece for the holidays on how to be a conscious and mindful spender during the holiday season without going broke.
I got a hold of this new book from Rachel Cruze (daughter of personal finance guru Dave Ramsey)  "Love Your Life, Not Theirs:  7 Money Habits for Living the Life You Want" and she addresses some issues I think we all can relate to with her real-world advice (including even the most mindful Headspace meditation practicers) whether it's comparing ourselves to a friend's beautiful yoga or meditation retreat photos,  another's love quotes about her "perfect relationship," over even being slightly jealous of that fancy kitchen a nutritionist we follow makes her perfectly healthy recipes in.
In Cruze's book, she discusses finding contentment in your life with what you have. And that even when we are "fake" on social media (yes, even adding filters to make our photos look better counts—guilty!), it's causing our happiness to be more fleeting. I read Cruze's book and am in contact with her reps as she is doing her book tour now.
As we go into the holiday season, I'd like to get Cruze's take on the "comparison living" aspect that infiltrates our lives (especially through social media) and how that doesn't make us feel good. It can cause us to spend money we don't have to keep up with a lifestyle we think others have. I'd like to include Cruze's tips to address ways to better plan for holiday spending in a way that lines up with your budget, values, and relationships so you can feel good about how you approach gift-giving (and charity giving) in a way that makes you feel good, without having spending regrets in January. We can also cover a few "just in case" items to possibly have on hand for last-minute gifts and what to do if someone spends more on you than you can afford.
Let me know if this article idea is of interest for a November or December piece.
(Cruze also has a section on money and relationships that might be a different angle if you're thinking January content.)
Thank you for reading.
Best,
Diana
Why this freelance article pitch worked:
I had a previous relationship with the editor for this article pitch example.
I included timely factors: the holidays, and a new book being published.
I showed that I read the book and was familiar with the material that would be covered in the article.
EDITOR'S RESPONSE
Diana, would you be interested in a different spin on this article pitch, "How to start the year off right … financially"?
We're all set for holiday content, so I think a New Year twist would be a nice way to make this fit.
[For the article, I interviewed Rachel Cruze and Kathleen Gurney, Ph.D., founder and CEO of Financial Psychology Corporation.]
FINAL LIVE ARTICLE
Are You Afraid To Check Your Bank Account? 5 Tips To Get It Back On Track.
BONUS Article Pitch Example: For a Niche Health Website
Subject Line: Need health writers?
EMAIL BODY COPY
Hello [EDITOR NAME],
I hope this email finds you well. I saw a post on a wellness writers' group on Facebook that you were looking for writers to help with some content needs for
SpineUniverse
 earlier this year.
I wanted to check in and see if I could be of assistance with upcoming assignments.
I've worked on staff at Weight Watchers, Prevention, Natural Health, and Muscle & Fitness magazines. I've also contributed many reported articles on a variety of health topics to Reader's Digest, Real Simple, Men's Health, Everyday Health, and more. 
Name a health topic, and chances are, I've written about it. I also wrote and edited tons of pain articles over the years, especially when I was at Prevention and we had advertising campaigns around pain topics.
In addition to editing and writing for consumer magazines, I've completed editorial projects for Independence Blue Cross, Virtua Health System, Memorial Sloan Kettering, CreakyJoints, Healthways, Medical Mutual of Ohio, 
Yale Medical, NewYork-Presbyterian, CentraState, to name a few relevant clients.
I'd be happy to send over clips if you're interested.
Why this freelance article pitch worked:
EDITOR'S RESPONSE
Hi Diana, thanks very much for reaching out.
I invite you to pitch our site!
I'm trying to publish more spine-related wellness/diet/fitness articles (not exclusively, but it's a current focus). Take a look at the home page, specifically the content on the slider and in the "Popular Neck and Back Pain Articles" column for examples of the types of articles I'm looking for.
Here are some more details.
I can pay you X freelance rate for 900 or so words. I make sure anyone who writes for me gets a high-quality backlink (our Ahrefs domain rating is 75, and although metrics like that are not the be-all-end-all of SEO authority, they're a pretty good proxy and 75 is nothing to sneeze at).
If all that sounds acceptable, I look forward to seeing your pitches. And I'll make a deal with you: If I can't use any of your pitches, I can give you a ready-to-go assignment. But my problem is filling up a content calendar with engaging content each month, so if you can help with that by pitching (or at least giving it an honest try), I will look very kindly on that.
Thanks again for reaching out, Diana. I hope we can work together.
THE FREELANCE ARTICLE PITCH THAT GOT ASSIGNED
Is a Stressful Year Causing Your Back Pain? (or Neck Pain)
This article will address how our mental (and emotional) stressors can cause physical pain in the body, from tensing muscles that lead to pain, to exacerbating depression and related aches, to chronic stress worsening chronic pain disorders, etc.
FINAL LIVE ARTICLE
Could This Ridiculously Stressful Year Be Causing Your Back Pain?
Hungry for more article pitch examples? See freelance examples and editor's responses here.
Tags: article ideas, freelance pitches that worked, freelance rates, freelance writing course, freelancing, how to make more money, magazine editors, magazines, making six figures freelancing, online course, pitches, six figure income, time management, work from home, writing tips