Freelance Article Pitches That Worked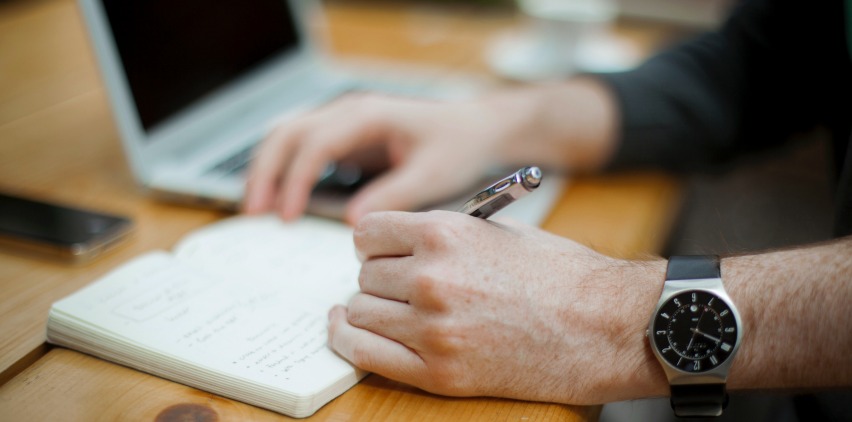 October 24, 2018 | Tags: article ideas, articles, freelance pitches that worked, freelance writing course, freelancing, magazines, online course, pitches
In this blog post, I'm sharing what I included in my emails to editors to pitch them article ideas. Here are some article pitches that I sent to editors, their feedback, and the final results of a successful assignment.
Get more freelancing tips like this in my Freelance Writing Online Course: Get Paid to Write on Teachable.
[FOR HEADSPACE.COM with an editor I've worked with before]
Subject Line:
Pitch: The Mindful Way to Spend Money This Holiday Season without Going Broke
Email Body Copy:
Hey EDITOR'S NAME,
How are you?
I saw this piece "mindful money tips" on The Orange Dot and was wondering if you'd be open to a piece for the holidays on how to be a conscious and mindful spender during the holiday season without going broke.
I got a hold of this new book from Rachel Cruze (daughter of personal finance guru Dave Ramsey)  "Love Your Life, Not Theirs:  7 Money Habits for Living the Life You Want" and she addresses some issues I think we all can relate to with her real-world advice (including even the most mindful Headspace meditation practicers) whether it's comparing ourselves to a friend's beautiful yoga or meditation retreat photos,  another's love quotes about her "perfect relationship," over even being slightly jealous of that fancy kitchen a nutritionist we follow makes her perfectly healthy recipes in.
In Cruze's book, she discusses finding contentment in your life with what you have. And that even when we are "fake" on social media (yes, even adding filters to make our photos look better counts—guilty!), it's causing our happiness to be more fleeting. I read Cruze's book and am in contact with her reps as she is doing her book tour now.
As we go into holiday season, I'd like to get Cruze's take on the "comparison living" aspect that infiltrates our lives (especially through social media) and how that doesn't make us feel good. It can cause us to spend money we don't have to keep up with a lifestyle we think others have. I'd like include Cruze's tips to address ways to better plan for holiday spending in a way that lines up with your budget, values, and relationships so you can feel good about how you approach gift giving (and charity giving) in a way that makes you feel good, without having spending regrets in January. We can also cover a few "just in case" items to possibly have on hand for last-minute gifts and what to do if someone spends more on you than you can afford.
Let me know if this is of interest for a November or December piece.
(Cruze also has a section on money and relationships that might be a different angle if you're thinking January content.)
Thank you for reading.
Best,
Diana
Editor's feedback:
Diana, would you be interested in a different spin on this, "How to start the year off right … financially"?
We're all set for holiday content, so I think a New Year twist would be a nice way to make this fit.
[For the article, I interviewed Rachel Cruze and Kathleen Gurney, Ph.D., founder and CEO of Financial Psychology Corporation.]
Final result: Are You Afraid To Check Your Bank Account? 5 Tips To Get It Back On Track.
[FOR Men's Journal: With an editor I've worked with before.]
Subject Line:
Pitches for Men's Journal online
Email Body Copy:
Hi EDITOR'S NAME,
I saw you have the article highlighting the gig economy and freelancing [link to that article on their site] for your readers. I thought something like this might be of interest.
How to Avoid Getting a Gut When Working from Home
How to Stay Healthy While Working from Home
This piece would help you separate "work life" from "home life" when you work from home all day.
Many new freelancers love living in comfy pants or shorts (or let's be honest, their underwear) so they don't notice when extra pounds creep on. If you're not strapping on pants with a waistband and belt, you might not notice that you're waist is expanding.
In this piece I'll cover common weight traps that affect people working from home and how to avoid them.
-It's easy to nosh all day long and keep hitting up the fridge, especially when you're by yourself and you're avoiding doing work you're supposed to.
-You might forget to eat meals.
-You might tell yourself "I can work out any time I want" and "I'll do bicep curls when I'm on a break" but it never happens.
-You wind up sitting for a super long time. In an office your day might be broken up by meetings but when you're by yourself and on a deadline…sitting for a long time is likely. It's bad for your metabolism and your posture, neck and back pain.
>I'll talk to a guy or two who works from home and explore how they stay healthy. I could also include tips from a nutritionist (many of whom work from home) and link to the "at home workout" content on Men's.
Editor's Feedback:
Let's do "TK ways to avoid getting fat when you work from home" As a slideshow, and not limit it to freelancers but anyone who works from home. We'd want to also talk to a trainer who specializes in training clients in their homes to understand some tricks that people use to stay committed to an at-home exercise regimen.
[I interviewed a nutritionist and personal trainer to provide expert tips for the piece.]
Final result is How to Avoid Getting Fat When Working from Home.
Like this advice? In my Freelance Writing Online Course, I'll show you how to write pitches that turn into paid assignments!