8 Ways to Use LinkedIn to Earn a Six-Figure Freelance Income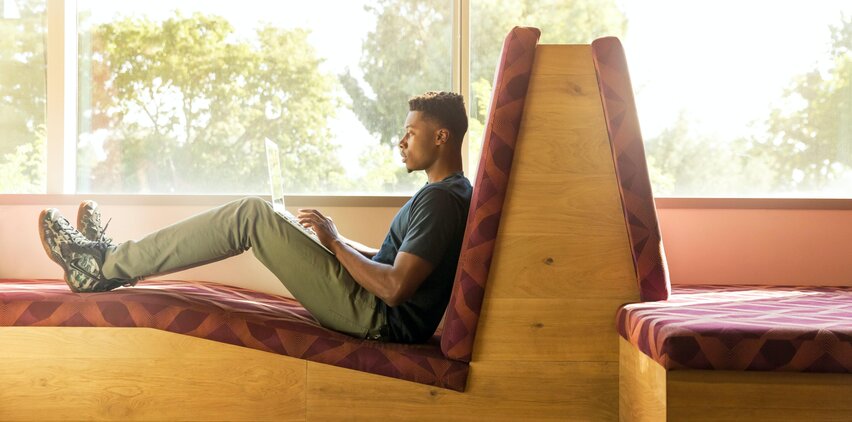 October 26, 2020
When asked "how can I use LinkedIn in order to find freelance work" on Quora, I replied to the poster with a condensed version of this blog. In this post, you'll learn how to use LinkedIn to find freelance work, how to find higher-paying clients using LinkedIn search techniques, and how to stay relevant to your network on this social media platform.
I used LinkedIn daily to see what my past editors are up to now, to learn about the news I should know about with current clients, and as part of my prospecting exercises to find new clients during daily marketing efforts. Maximizing my efforts on LinkedIn is one of the skills I utilize in order to run a six-figure freelance business. The good news is, you can, too!
8 Ways to Use LinkedIn to Find Freelance Clients and Freelance Work
I skim my network to see if someone I know changed jobs that might lead to a potential client. I might leave a comment that's more personalized than just a 'like' or 'congrats!' It's one of the smart ways to use LinkedIn to grow my freelance business. I'll make note of the contact's name, new company, and if they have a blog on my pitching spreadsheet to follow up with them in a few weeks in case they need freelance writers.
I search for online jobs in a particular freelance niche. For example, I might type in "sleep writer" in the top search field and then look at "Jobs" to see which companies are hiring full-time positions in this niche. This gives me ideas of companies to reach out to later for potential freelance writing jobs. Sometimes I send an email to a marketing manager right then to see if they need immediate freelance help while they are looking to fill that role.
I use it to find people to send cold emails to. I use LinkedIn to find names of marketing managers at companies I'm researching to send an email introduction to. (Here are details on how to find any editor's name and contact information.) I might reach out to connect on LinkedIn if their email bounces back and send them a line or two about what I do as a freelance content marketing writer to see if they need writers.
I follow companies. This is one of the tips I share with coaching clients as a tool to include something personal about the company in their cold email pitch. Following companies I want to work with on LinkedIn lets me know if they've launched new products and have exciting announcements to share. This is another freelance secret of how to get projects from LinkedIn.
I endorse former colleagues and clients for skills. This can be a simple tactic to try when using the LinkedIn app to find freelance clients and I have a few minutes to spare – like while waiting in line or waiting for dinner to cook. It helps that connection improve their LinkedIn profile and it's a way that I stay top of mind with connections. (If you're wondering how to write an article pitch, check out this guide.)
I'll write posts and articles. In order to find freelance clients on LinkedIn and get freelance projects from LinkedIn, you need to maximize the network you built there. I recommend sharing something new and exciting you're working on so potential clients see this in their feed. Here's how to pitch an article to a magazine.
I look at 'who viewed your profile.' This is a good way to see who's been reviewing your LinkedIn profile and to use it as an excuse to reach out if you think it's someone you might be interested in working with. Feel free to shoot them a message saying that you noticed they checked out your profile and you wanted to inquire about any content needs you could help with.
I make sure my profile is up-to-date. When I turn in work for a new client, I add that company's name to my profile. I make sure I'm updating my skills, headline, and experience so I'm more likely to show up in search results when clients are looking for these skills. When I add a new freelance writing online course, I include it on my LinkedIn profile. I don't notify my network every time I make these changes – that would be annoying! – but I think having a strong LinkedIn profile as a freelancer helps me stand out on LinkedIn.
Engage with the platform regularly in order to show up in potential freelance clients' feeds as a freelancer they'll want to work with. Apply these 5 ways to get noticed on LinkedIn.
Tags: content marketing, content marketing clients, editors, freelance writing advice, how to make more money, magazine editors, making six figures freelancing, six figure income, six-figure freelancer