7 Negotiation Tips for Freelance Writers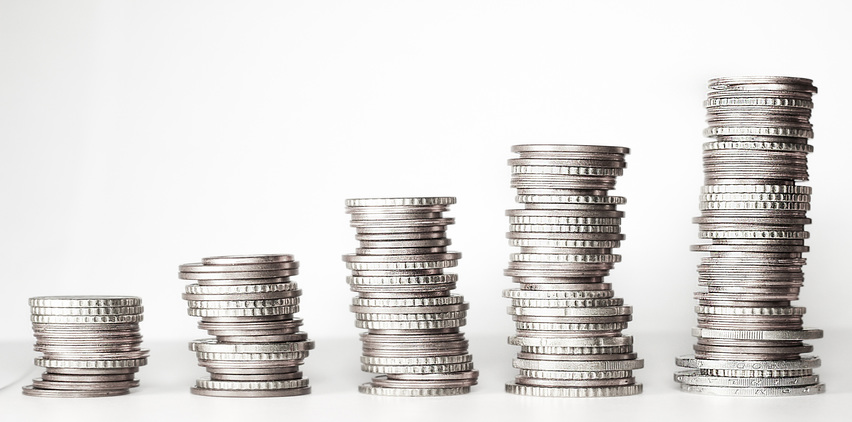 May 15, 2018 | Tags: business, content strategy, freelance course, freelance rates, freelance writer, freelance writing tips, money, negotiate, negotiations, writing advice
If you want to make more money as a freelance writer, or freelancer of any kind, you'll eventually have to move on from lower-paying clients, find higher-paying clients and assignments, as well as learn how to negotiate like a pro in order to bump up your salary. (When you're serious about making real money as a freelance writer, check out my freelance writing online course.)
Here are some negotiation tips to try as a freelancer:
• Throw out a number higher than what you are willing to take. I can't tell you how many times—particularly early in my career when a potential client asked my rate and I would share it and they'd say, 'Sure, that works.' I'd silently smack my forehead on the call and realize it was too low.
• Toss out a price range for a project. Just like you'd do in a salary negation, this is fair to do especially when you're not sure of what the assignment would entail exactly. If I'm doing some straightforward copywriting on a topic I'm comfortable with, I could quote a client closer to $75/hour. If I think the work entails more complicated research (reading studies and translating difficult material) or writing a white paper or ghostwriting, I'd quote a rate closer to $90/hour. So while I'm on the phone with a potential client and they are trying to gauge my rate, I'm giving them numbers to help them see if we are on the same page, or if they need a more junior level writer to fit into their budget. This is also a good tactic for a project. You might estimate 15 to 20 hours for a project at X rate per hour or 10 to 15 hours for a project that will cost the client approximately $2,200 to $3,500.
• Negotiate a higher volume or number of assignments. I did this recently with a client, sharing one rate for a one-off article assignment, but being willing to drop that rate by about 20 percent if they could guarantee me at least two assignments at the slightly lower rate. Why? Because-in many cases—it's easier to write for the same client multiple times (in this case, I was securing $800 for two assignments rather than $500 for one) than to write one article for a number of clients. Find out how to make more money freelancing for a niche.
• Ask if there's any wiggle room in the budget on the rate. I will admit that this used to be easier during more flush times in magazine publishing but here is a (not-so-secret) secret—many writers at the same magazine will all get paid different rates. (Here are mistakes freelancers make while pricing their work.) When I was an assigning editor at WeightWatchers.com, Prevention.com, and MuscleandFitness.com, we paid a range of rates for various freelancers. One time, a freelancer who had written for me a few times asked if I could bump up her article rate since we were one of her lowest-paying clients. I quickly asked my editor, he agreed, and she got the rate she wanted per article, which was about 40 percent more than she had been getting. It was that easy for her. Since many assigning editors need to keep a tight editorial budget in mind, I wasn't in the position to go around offering freelancers more money who didn't ask, but I didn't mind when they did. Here's how to find any magazine editors' name and contact information.
• Request an extension, less interviews, or shorter word count. When an editor or client can't budge on their rate, you might want to ask if you could have an extra week or so for the deadline, if you could interview two experts instead of three, or if you could turn in a 1,000-word article instead of a 1,500-word article. Many editors will comply with one of these factors, especially once you've established a working relationship with them.
• Revisit your rate in a few months. Many editorial departments have very tight budgets and the editors don't have a ton of wiggle room to work with, so if they can't give you a slightly higher assignment rate right now, consider asking if you can revisit this in a few weeks or months, after you've turned in a few assignments. Once you show them that you're a reliable freelancer who turns in well-reported, clean copy, never misses a deadline and is easy to work with, they will probably bump up your rate a bit if you ask later rather than lose you.
• Be prepared to walk away. When you're busy and have editorial opportunities come your way that are lower than your usual rate, don't be afraid to say that this doesn't work for you at this time. I've done this in the past and try to refer other, less experienced but talented, writers to the client. Or, I've told the potential client that I can't afford to take this pay cut now, but that we should stay in touch in case anything changes on both of our ends. Be professional and courteous. It's a small industry and that editor will remember you as he or she moves around in their career.
Enjoying the blog? You'll get more in-depth advice in my Freelance Writing Online Course–learn more!